Registered Guide, Transportation, Entrance Fees, Available from March 1st to December 31st. (Everyday)


Itinerary


This tour has been carefully designed for travellers who wish to get the most out of their stay in Alsace. The Pearls of Alsace Tour comprises what we believe are the most essential things to see while in the region. It includes sight-seeing of towns, monuments, charming traditional villages, historical landmarks, and a nice wine tasting session.


Pick up is at 08:50 AM in front of the Strasbourg Tourism Office.


Visit of Colmar, one of the most attractive towns in Alsace.

Colmar is situated in east-central France, in a border region that was once a part Germany. Discover the deep ancient charm here, where you'll be able to see its most famous structure, the Pfister house built in 1537. This turreted street-corner house has been listing (leaning) since 1927. Another listing building is the Koïfhus, a former customs and revenue house that dates from the 15th century. Not to be missed either is the gothic style St Martin's Church. It was built on existing foundations between 1234 and 1365 as the church of a college devoted to the cult of St Martin of Tours, and was the original home of the Isenmann Alterpiece (currently in the Unterlinden Museum). Finish the visit of Colmar with a stroll through the picturesque neighborhoods of Small Venice or The Tanners.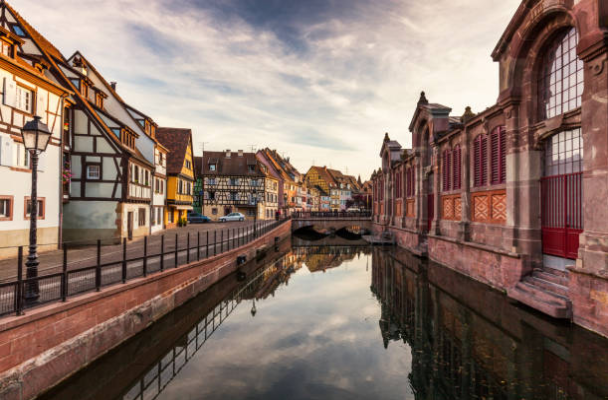 Guided tour in the village of Eguisheim.

Next we drive to the stunning village of Eguisheim, voted as one of France's most beautiful villages. Surrounded by vineyards, the narrow, concentric streets highlight the architectural merits of its half-timbered homes, lovingly decorated with tiered flower boxes.


Riquewihr, a destination voted "most-beautiful village".

Well known for its unique and historical architecture, the village is encircled by Medieval fortifications and has been very fortunate to survive a number of brutal wars and time's toll over the centuries. The charming cobbled streets, massive perimeter walls and ancient houses retain their 16th century splendour though diligent stewardship and cooperative government to preserve the harmonious and remarkable architectural for posterity and the annual enjoyment of many thousands of visitors.
It would not be difficult to imagine that Riquewihr's architecture and style served as a template for some of Disney's most classic cartoons and worldwide theme parks.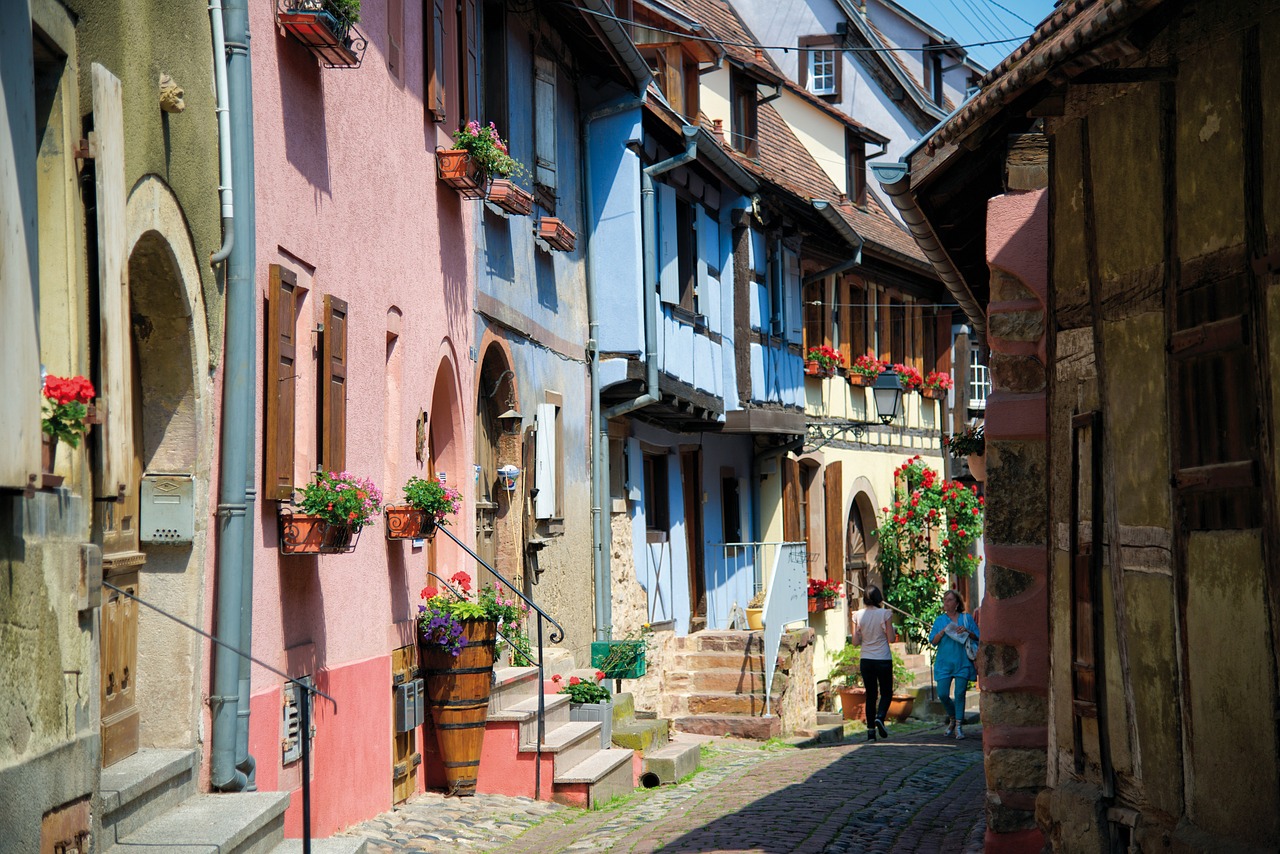 Lunch at your leisure and free time in Riquewihr.


The Alsace "Wine Route".

After lunch, we'll follow the breathtaking Alsace "Wine Route" that has contributed to the fame of Alsace wine. The region boasts centuries of production with many treasured and sought-after cuvées. Given the German influence in the region, wines here are mostly varietals, bottled in the characteristic Alsace tall bottle; flûte d'Alsace. The vineyards are concentrated in a thin band, from north to south, and protected by the Vosges Mountains to the west. The cooler northern climate is preferred by the mainly white grapes, and some of the most unique white wines in the world can be found along this very route. Established over 60 years ago, it flows over 170km from the Rhine valley to the Vosges Mountains and houses grape varieties such as Riesling, Gewürztraminer and Sylvaner.
The route puts you in a backdrop of a rolling vine-covered landscapes, perfectly unified with quaint, narrowed-streeted villages, charming flower-boxed houses and distinctive church steeples.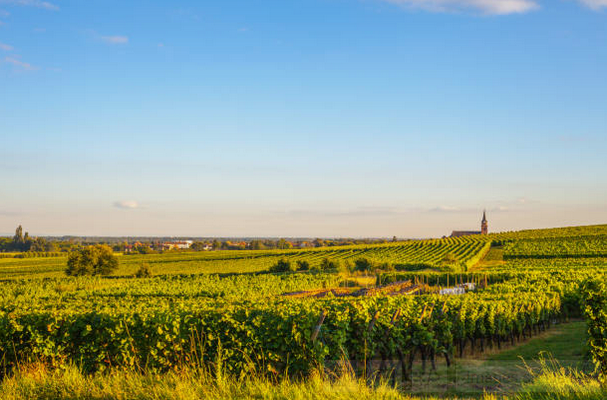 Visit of the impressive Haut Koenigsbourg Castle.

Finish the day with a guided tour of Haut Koenigsbourg Castle, an impressive 12th century fortress overlooking the valley from a rocky spur. The castle occupied a strategic position for controlling wine and wheat routes to the North as well as the Eastern Salt Route.
Abandoned after the Thirty Years War, German emperor Wilhelm II ordered its reconstruction at the beginning of the 20th century, while the area was under the rule of the newly formed German Empire.
The castle passed back to French rule in 1919 (after WWI) and has been classified as a historical monument since 1993.
This major tourist site attracts over half a million visitors every year.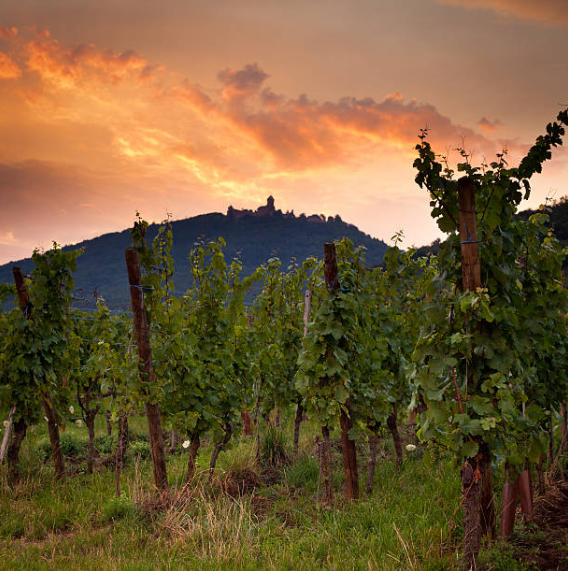 Drop off is at 06:00 PM at Place Gutenberg in Strasbourg.

This tour include
Transportation in a comfortably appointed minivan for the day.

Free Wifi access on board.

An English-speaking Guide.

A maximum of eight passengers per vehicle.

Guided walking tour of Colmar

Visit of Eguisheim

Visit of Riquewihr

Follow the Alsace Wine Route

Visit of Haut Koenigsbourg Castle with entry ticket

This tour does not include

Personal expenses

Meals and drinks

Guide appreciation gratuity


Hotel pick up/drop off

Additional information

We recommend our customers from Paris to take the train at least one day earlier to guarantee punctuality on the day of their tour.
This tour is subject to availability and a Guaranteed departure with a minimum of 2 people.
| | |
| --- | --- |
| Duration of the tour | 1 day |
| Language | English only |
| Minivan | Semi private or private tour. The transportation of this excursion is operated in a comfortable full options minibus. Maximum 8 passengers per minibus. |
| Guide | This tour is escorted by an official Guide Interpreter. The guide gives you a tour of the monuments and presents you the history and architecture of the visited sites and towns. |
| Destination | FR ABO | Amboise |
| Types of travel | Small group day tours |
| Destinations | Alsace |
| Duration | 1 day |
Expert on customized private tours all over France since 2003 !
You like this tour but you do not want to share the minivan with other guests ? We have the perfect fit for you ! Enjoy this tour on a private basis !
The exclusivity of a private expert English-speaking driver guide.
Private transportation in a full option minibus comfortable Mercedes minivan.
Complementary pick up and drop off at your hotel.
Our guides will not give you a lecture but will take you as a friend and in a relaxed way, reveal plenty of anecdotes ! The guarantee of having a tour completely adapted to your profile, your questions and your preferences !
Alsace small group day Tour from Strasbourg, Colmar, Grands crus route, Haut Koenigsbourg, Riquewihr, expert tour guide, 7/7
COLMAR / AGUISHEIM VILLAGE / RIQUEWIHR / ALSACE WINE TOUR / HAUT KOENIGSBOURG CASTLE
Customer ratings and reviews
Nobody has posted a review yet