All inclusive Day tour.
5 nights at 4* hotel.
Private tour.
Private guide, entrance fees for 6 days.
PRIVATE & LUXURY GUIDED TOURS
The Loire Valley, Normandy and Giverny.
This tour is for those who look for a lifetime trip to discover, during in a unique tour,
the Loire Valley, Mont Saint Michel and Normandy Landing Beaches.
This France Luxury guided tour is a bland of Major monuments in the Loire Valley, Mont Saint Michel, Normandy Landing Beaches, Giverny and Paris river banks. (This tour is operated in comfortable minivan for 4, 6, 8 and plus passengers, information at the bottom of the page).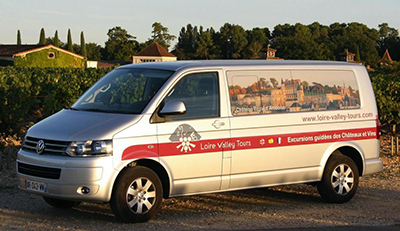 Day 1: Arrival in the Loire Valley, Azay le Rideau, Villandry Gardens.
10.00AM: Arrival by TGV at Tours Saint Pierre des Corps.
The transportation is with an air-conditioned comfortable minibus.
Azay le Rideau : guided tour of the Chateau*
One of the purest gems of Renaissance architecture in the Loire Valley. Financer Gilles Berthelot's chateau delicately placed on an island on the Indre River, still shines today thanks to the lightness and balance of its mullioned, pepper pots, dormers and above all its graceful staircase. We will not forget to admire the chateau under every angle with a stroll around the English style garden, a jewel case of greenness for what is considered today as one of the most beautiful stone diamonds in Touraine.

*Note: Azay-le-Rideau castle is being renovated. During refurbishment, the visit of Azay-le-Rideau castle will be replaced by a visit of the Chinon former fortress.

12.30: Lunch at your leisure in Azay le Rideau.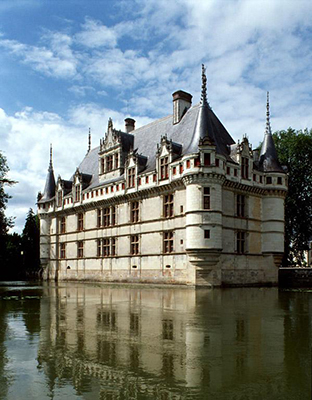 02.00PM: Guided tour of one of the most spectacular gardens of Touraine, Villandry.
By its diversity and originality (Love Garden, Kitchen Garden, Aromatic and Medicine Plant Garden, Water Garden and the brand new Sun Garden) and by its size ( 15 acres, 1150 linden trees), Villandry is the Loire Valley garden not to be missed. With your guide, learn to speak the language of a medieval and Renaissance garden, discover the power of thyme and basil on your health.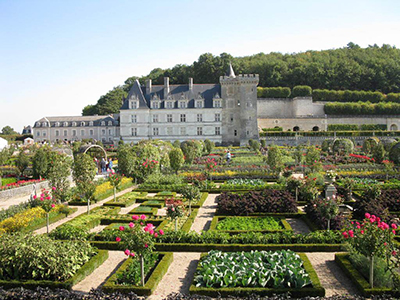 04.30PM: Your guide will drive you to Amboise. Dinner at your hotel (drinks are not included).
YOUR HOTEL IN AMBOISE FOR 3 NIGHTS
Check in hotel**** Le Choiseul - double occupancy.
Located in the heart of Amboise, at the foot of the Royal castle, the luxury hotel**** Le Choiseul is a typical Touraine town house. Built between the last wild river of Europe and the terrace gardens lined with troglodytic cellars, this hotel restaurant enjoy of an exceptional position in the heart of the Castles of the Loire valley. It has one of the finest restaurants in the whole Loire Valley.

Amboise is one of the most famous city in the Loire Valley and probably is its tourism capital city. Located in the heart of the region, it is the best base for sightseeing. Historically and architecturally speaking, it is one of the cradles of the French Renaissance.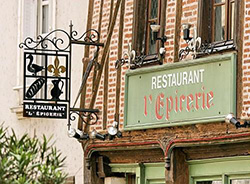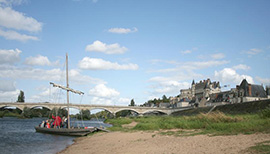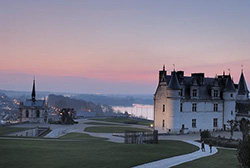 Day 2: Cheverny furniture and Chambord, a dream come true.
10.00AM: Drive to Cheverny.
11.00AM: Guided tour of the Château of Cheverny.
He has been owned by the same family since the XIII. The Marquis Hurault de Vibraye, thanks to one of the most beautiful furniture in the Loire Valley, has succeeded in giving warmth and life to his chateau. The Chateau, which led to the creation of Moulinsart in the famous comic book Tintin, is also famous for the tradition of the horse-back hunt and its impressive pack of 100 dogs.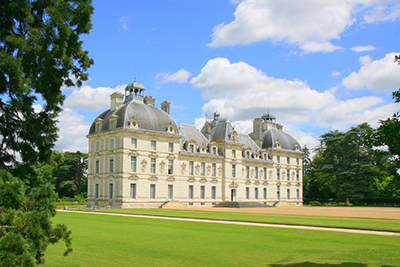 12.00: Tour and wine tasting.
The "Cheverny" appellation produces elegant red wines from pinot noir and gamay as well as fruity white wines from chardonnay and sauvignon. You will enjoy this moment to taste a wine for real connoisseurs: the "Cour Cheverny wine Appellation", a stunning white wine made from a grape called Romorantin, imported by King François I into the Loire Valley.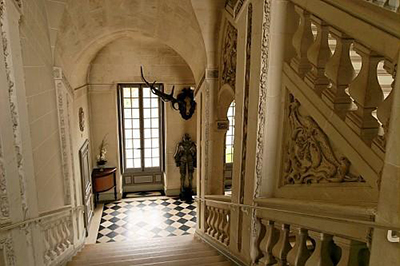 12.30: Drive to Chambord.
01.00PM: Lunch in a traditional restaurant of Chambord (drinks are not included).
02.30PM: Guided tour of the Chateau of Chambord.
The (guided tour of) chateau de Chambord is a unique monument by its architecture and proportions. Leonardo da Vinci probably took part in the conception of the project. With more than 400 rooms and its double spiral staircase, Chambord is a highlight of the Loire Valley.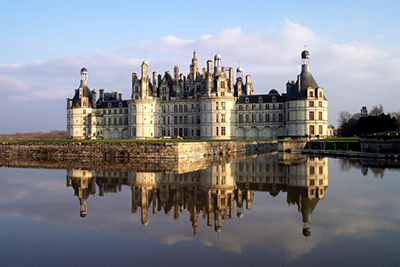 04.30PM: Your guide will drive you back to your hotel.
05.30PM: Arrival at hotel.
Dinner at your leisure.
Day 3: Chenonceau "The Ladies Chateau, Château Royal d'Amboise birth of The Renaissance.
09.30AM: Pick up at hotel and drive to Chenonceau.
10.00AM: Guided tour of the Château de Chenonceau.
The "Chateau des Dames", bridge built across the Cher, is famous for the great feminine figures who lived in it (Diane de Poitiers, Catherine de Medicis...) and for the beauty of its Renaissance gardens.

Drive to Amboise.
12.30: Tour and wine tasting lunch at a wine specialist's in matured Loire Valley vintages.
Daniel, oenologist, welcomes you in his caves, former tuff stone quarries, for a tour followed by a tasting of Vouvray, Montlouis, Chinon, Bourgueil and Saint Nicolas de Bourgueil wines. In order to transcend your meal, you will pair your wines with a selection of delicatessen and cheeses (cheeses selected by Rodolphe le Meunier, 2007 cheese refiners' world champion).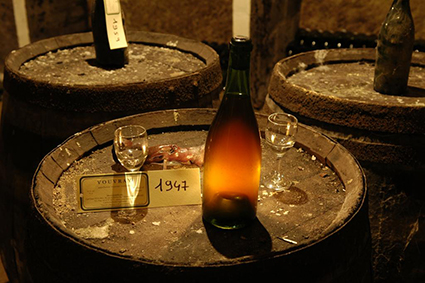 02.30AM: After lunch, guided tour of the Royal Castle of Amboise
Residence of Charles VII and young François d'Angoulême, future Francois I. You will discover in this wonderful castle, perfect example of transition from Gothic to Renaissance, the Saint Hubert Chapel which shelters today the grave of Leonardo da Vinci.


04.30AM: Drive back to the hotel.
Dinner at your leisure.
Day 4: Mont Saint Michel, 8th Wonder of the World.
09.00AM: Check out and drive to Mont Saint Michel.
In the afternoon, guided tour of Mont Saint-Michel.
It may be Brittany's best-known attraction. Surrounded by the most powerful tides in Europe, perched high on a rocky island, this medieval city and its abbey are a UNESCO World Cultural and Natural Heritage Site. Many of its monastic buildings date from the 13th century and are considered outstanding examples of Gothic architecture.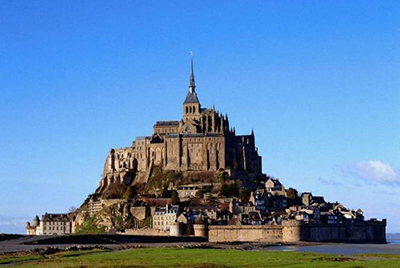 Drive to Caen.
Transfer to Port en Bessin.
YOUR HOTEL IN PORT EN BESSIN FOR 2 NIGHTS
Check in hotel**** Château de la Chenevière - deluxe double room.
Château La Chenevière combines the charms of an old house with the conveniences of a cozy English manor, accompanied by an exquisite fresh cuisine reflecting the changing of the seasons. La Chenevière is an 18th-century château situated between Omaha Beach, where the American forces landed on D-Day, and the historic town of Bayeux, famous for its tapestry depicting William the Conqueror.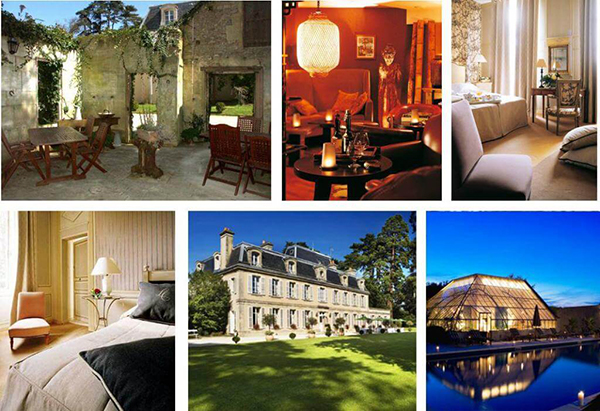 Standing in its own parkland, the hotel embraces the graceful mannerisms of a bygone era and the warmth of an English country house.
Dinner at your hotel (drinks are not included).
Day 5: D Day beaches "Duty to Remember".
09.00AM: Pick up at hotel.
09.30AM: Free tour of Caen Memorial.
This museum recalls the general history from the World War I to the end of World War II.

Lunch at your leisure in Caen.
02.00PM drive to Omaha Beach and American cemetery.
The Normandy American Cemetery, which was inaugurated in 1956, lies at the heart of a vast seventy-hectare site granted to the United States by the French Government.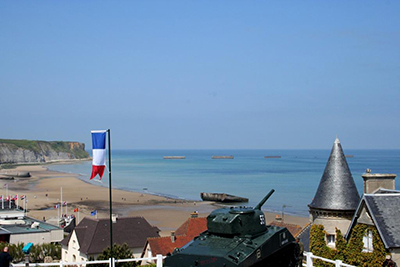 Overlooking Omaha Beach, it contains 9,386 white marble crosses or stars of David arranged in impeccable rows. A father and son lie side by side, as do some thirty-three pairs of brothers. 307 headstones simply bear the words "Known but to God".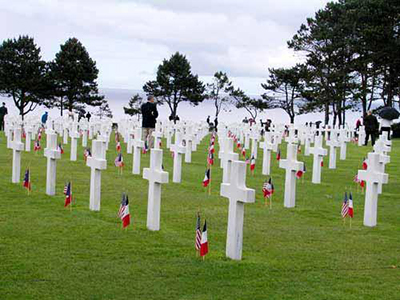 The graves belong not only to the soldiers who fell on Omaha Beach on June 6th 1944, but also to service personnel who were killed elsewhere in Normandy and were initially buried in temporary cemeteries such as the one at Sainte-Mère-Eglise. Several years after the war, their bodies were exhumed and transferred to the symbolic site of Omaha.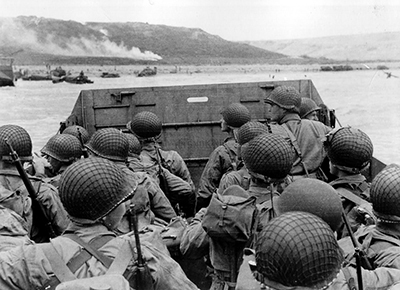 At the end of the afternoon, return to your hotel.
Dinner at leisure.
Day 6: Giverny with Monet Gardens and Paris.
09.00AM: Check out after your breakfast.
Drive to Giverny.
10.45AM: Guided tour of the house and garden of Claude Monet in Giverny.
The Monet family has settled in Giverny in 1883. Then Claude Monet made a one hectare garden full of perspectives, symmetries and colours. He married flowers according to their colours and left them to grow rather freely. The two parts of Monet's garden (the water lily pond/ the Clos Normand) contrast and complement one another.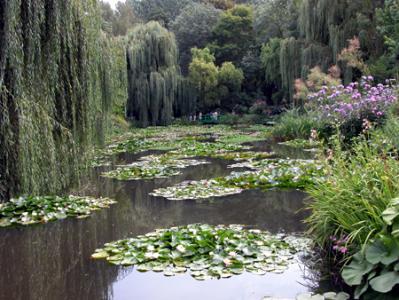 12.30: Lunch at your leisure in Giverny.
02.30AM: Drive to Paris.
Midafternoon: Arrival in Paris.
Driven tour of Paris (Eiffel tower, Arch of Triumph, Invalides, Champs Elysées, Louvre).

At the end of the afternoon, return to your hotel.
This tour includes
Transportation in a comfortable airconditioned minibus , private English speaking escort guide, entrance tickets and guided tour of the Chateaux of Azay le Rideau, Chenonceau, Amboise, Cheverny, Chambord, Gardens of Villandry, Mont Saint Michel, Monet's Gardens in Giverny, entrance tickets for Caen Memorial, wine tasting in Cheverny, lunch in a traditional restaurant of Chambord, wine tasting and lunch at a cellar cave in Amboise (drinks included), 3 nights in a hotel**** in Amboise (1 dinner and breakfasts), double occupancy room, 2 nights in hotel**** (1 dinner and breakfasts).

This tour doesn't include
Entrance to other monuments, drinks, personal expenses, extra.
| | |
| --- | --- |
| Duration of the tour | 6 days |
| Type of travel | Private tour |
| Minivan | Semi private or private tour. The transportation of this excursion is operated in a comfortable full options minibus. Maximum 8 passengers per minibus. |
| Children | Reduced price for children under 12 years old. Free of charge for infants under 3 years old. |
| Guide | Semi private or private tour. This tour is escorted by an official Guide Interpreter. The guide gives you a tour of the monuments and presents you the history and architecture of the visited sites and towns. |
| Lunch | Traditional wine maker lunch and drinks are included in the tour. Lunches are hosted by winemakers to present you local specialties and good local wines. (Specific diets have to be mentioned 72h in advance). |
Expert on customized private tours all over France since 2003 !
You like this tour but you do not want to share the minivan with other guests ? We have the perfect fit for you ! Enjoy this tour on a private basis !
The exclusivity of a private expert English-speaking driver guide.
Private transportation in a full option minibus comfortable Mercedes minivan.
Complementary pick up and drop off at your hotel.
Our guides will not give you a lecture but will take you as a friend and in a relaxed way, reveal plenty of anecdotes ! The guarantee of having a tour completely adapted to your profile, your questions and your preferences !
Private Luxury guided tours to the Loire Valley, Normandy and Giverny. 5 nights 4* hotel & 6 Days
Customer ratings and reviews
Nobody has posted a review yet