All inclusive Day tour.
Private tour.
3 nights at luxury guest houses, 3 night at 5* hotel.
Private guide, entrance fees for 7 days.
PRIVATE & LUXURY LOIRE VALLEY / COGNAC / BORDEAUX WINE TOURS
This tours are for those...
who look for both family and world famous wineries.

A blend of gourmet and heritage tour with the finest dinners, luxury guest house AND 5* hotel, the best vineyards of two regions and a private guide touring you in every major site. This France Luxury cultural and wine tour gives you the opportunity to tour two major regions of France, Loire Valley and Bordeaux.
Transportation in a comfortable Mercedes minivan (This tour can be operated in comfortable minivan for 4, 6, 8 and plus passengers, information at the bottom of the page)
Day 1 (Sunday): Arrival In the Loire Valley and tour of the Royal Chateau of Amboise.
10.06 AM: Your chauffeur wine guide picks you up at Tours Saint Pierre des Corps TGV station.
Chauffeur wine guide, fluent in English. train station.
Guided tour of the Renaissance Chateau of Amboise.
You will be delighted with the splendid beauty of the Chateau of Amboise.
The Chateau of Amboise was built in the 15th and 16th centuries.
This authentic royal castle, introduces Italian style to the Loire Valley.
Leonardo Da Vinci rests in the Chapel the Chateau.

Tour of the royal town and shopping.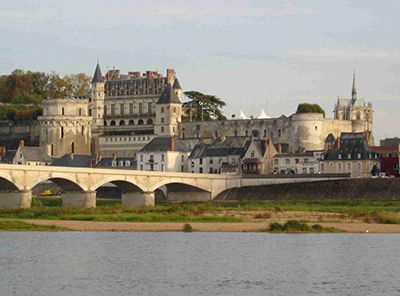 Tour and wine tasting of Loire Valley wines.
You are welcomed in Caves Duhard established in 1874 for a private tour and wine tasting. Its actual owner and wine maker Daniel Gatay is specialized in mature Vouvray wines. You can discover a large range of vintages, from 1959 to our days.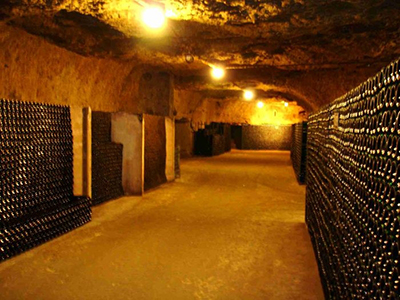 YOUR GUEST HOUSE FOR 3 NIGHTS
Check in at luxury Manor guest house.
Nested in a park of more than a hectare, this small manor house from the 16th century has been totally restored.
The owners of this charming Manor welcome you just like friends.
It is for you a good occasion to spend some time with locals in a very comfortable environment.
Relaxing moment at the manor before dinner.
Home maid dinner with a good wine selection.

Day 2: Tour tow mafor Loire Valley Renaissance Chateaux.
Guided tour of the Chateau de Chenonceau.
The unique architecture of the Chateau makes it one of the most exquisite Chateau of the Loire Valley. Chenonceau is related to important French Renaissance women and was offered by King Henry 2nd to his mistress Diane de Poitiers.

Lunch is at your convenience in Cheverny.
Guided tour of the Chateau of Chambord.
Built under François 1st, Chambord is the largest Chateau of the Loire Valley and was the first of all to be listed by UNESCO as a world heritage.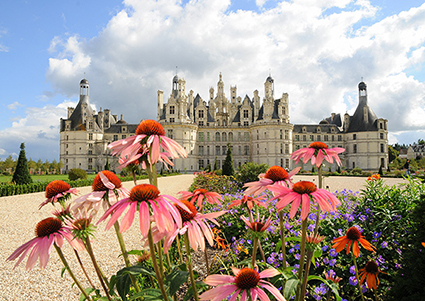 Later in the afternoon, private tour and wine tasting in Cour Cheverny, Domain Desoucheries "Christian Tessier".
Mister Tessier wins awards every year for the quality of his wines. The Cour Cheverny wines exist today because of King Francois 1st. On his way back from Italy, Francois 1st stopped in Burgundy. He brought back 80 000 vines of Romorantin. Nowadays the Cour Cheverny is the only appellation in the world using Romorantin grape.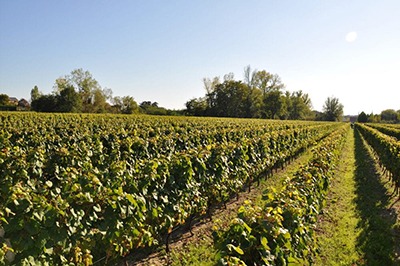 Optional: Hot air balloon flight!
Have you ever dreamed of Jules Vern's adventures ?
We propose you an unforgettable experiment to discover the Loire Valley and its Chateaux getting a bird's eye view on board of Montgolfier brothers' invention.
Let yourself be plunged in flight fascination. Very special moment guarantied!
Flight, 100% refundable in case of bad weather conditions.

The takeoff point is chosen by pilots according the wind direction, it can be Chaumont sur Loire, Amboise or Chenonceau.
You are welcomed to participate in the hot air balloon assembling.
Safety briefing with the pilots. Take off for about 1h15 to 1h30 flight.
On arrival, we offer champagne to celebrate the flight!
Every participant gets its flight diploma as a souvenir!

Light dinner and night at the Manor.
Day 3: Tour of the fantastic gardens of Villanrdy and Loire Valley Grands Curs tour and tasting.
Guided tour of the Gardens of the Chateau of Villandry.
Villandry was the last Chateau built during the Renaissance period. It is today famous around the world for its unique French terrace gardens.
Lunch is at you leisure in Chinon.
Walk in the old streets of Chinon in the steps of Joan of Arc and Richard the Lion Heart.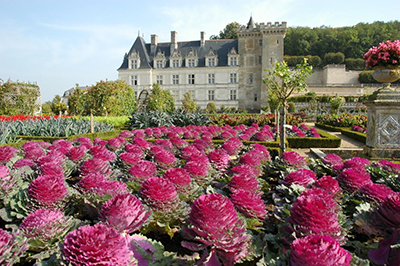 Private tour and wine tasting in Chinon.
Domaine de la Noblaie welcomes us for a private tour of its vineyard in Chinon. In their caves, wine tasting of 5 red wines including matured wines. The family has been making wine in this Chateau for three generations.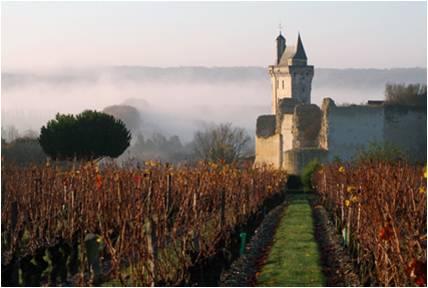 Tour and wine tasting in a family Domain.
To end the day, we go to Bourgueil at the Domain de la Chevalerie in Restigné. Established in 1640, this Domain is always in the possession of the same family. Mr Caslot is the 14th generation of wine maker. The family property is 32 hectares and elaborates fantastic red wines made of cabernet franc. His best vintage is made of 70 years old vines.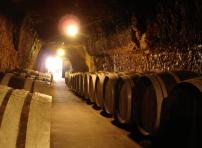 Return to the manor late afternoon.
Home made dinner with a good wine selection.
Day 4: Transfer to Bordeaux wine region, stop in Cognac.
We take the direction of Bordeaux. Lunch is at your leisure in Cognac.
After crossing the Charente River on one of Hennessy boats, you are introduced to some sophisticated techniques and a range of contemporary settings revealing the characteristics of cognac. During the tour we explain you the elaboration of the cognac and present you the art of Cognac blending.
Returning to the left bank of the Charente River, discovery of the History of the house. Documents, films and old objects which are part of the company's heritage tell the story of the Founder, Richard Hennessy, an Irishman who came to France during the reign of Louis XV.

After the tour, you participate to a tasting of XO cognac.
Transfer to Bordeaux.
YOUR HOTEL IN BORDEAUX FOR 3 NIGHTS
Check in at your hotel*****.
Luxury Bordeaux Hotel near Grand Théâtre Offers Elegance and Style.
As a landmark in Bordeaux's historic city centre, the Regent Grand Hotel Bordeaux is known for its colourful history and architectural charm. Located just opposite the National Opéra of Bordeaux (the Grand Théâtre), the five-star Bordeaux hotel boasts a level of luxury unparalleled in the city. The Regent Grand Hotel Bordeaux offers 150 stylish rooms designed by famed French designer Jacques Garcia, the soon-to-open 1,000-square-metre Les Bains de la Spa and gourmet restaurants and bars.

Dinner at the restaurant of your hotel. (Drinks are not included).
Day 5: Saint Emilion and Grands Crus tour and wine tasting.
Check out after breakfast.
Saint-Emilion was founded in the 8th century by a monk who gave it its name. It is still unique worldwide for its troglodyte structures (the monolithic Cathedral and hermitage founded by the saint in particular) and its town walls and Romanesque buildings that form a gripping harmonious setting. The town also has some of the most prestigious appellation controllée vineyards in the Bordeaux region.
Guided tour of the historical monuments in Saint-Emilion.

Guided tour of Saint Emillion, listed by UNESCO as a World heritage.
The Hermitage (Saint-Émilion's oldest monument), the Ossuary, the Catacombs, and the Monolithic Church were all carved out of solid limestone rock, as were dozens of kilometres of underground galleries. Certain of these are accessible to visitors, as they have been turned into cellars or museums. Please be sure to wear comfortable shoes. The walking part of the tour is not very long (less than a kilometer) but Saint Emilion is situated on a hill.
Free time in town, shopping. Lunch is at your convenience in Saint-Emilion.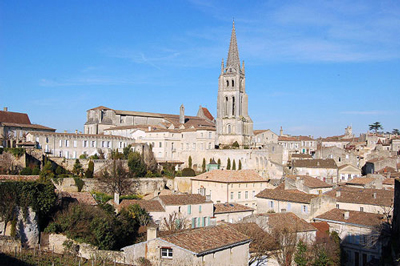 Tour and wine tasting at a Chateau Grand Cru Classé of only 4 hectares.
The Chateau is a Grand Cru Classé since the beginning of Saint Emilion wine classification in 1954. In 1855 this wine has been the first Saint-Emilion Cru fairly referred in the red wines classification of Gironde department.This vineyard was founded in the XVIth century and is part of the oldest properties of Saint Emilion wineries. Among the World famous Chateaux of Saint Emilion Chateau La Clotte is one of the very few family owned winery.
A great specialist of Merlot grape.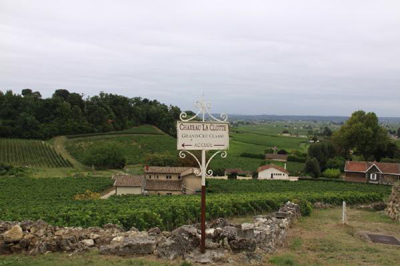 The second tour and wine tasting of the day is also a 1er Grand Crus Classé of Saint Emilion (famous family estate).

Dinner and evening at leisure.
Day 6 : Médoc area.
The Médoc, one of the world's most famous vineyard regions, invites you to follow the Route des Grands Crus. You will go past many prestigious châteaux, reflecting the prosperity and prestige of Bordeaux winegrowers -great names such as Margaux, Latour, Mouton-Rothschild, Lafite-Rothschild. Visiting the estates, you will taste wines of infinite nuances in luxurious cellars. Fine Médoc is full of vigour, with an unforgettable bouquet and inimitable finesse.

Tour and wine tasting at Chateau Palmer 2nd Cru de Margaux.
Château Palmer's vines are planted on gravely rises several metres thick in the communes of Margaux and Cantenac. This outstanding terroir, ideal for producing great wine, overlooks the Gironde.
Lunch is at your convenience in Pauillac.
Drive through the vineyards along "Route des Grands Crus", passingby the appelations of Saint Julien, Pauillac, Saint Estephe and the superb Chateaux like Beychevelle, Pichon Baron, Cos d'Estournelle, Lafite...

Tour and tasting at Chateau Mouton Rothschild 1st Cru de Pauillac.
Thanks to the efforts of Baron Philippe De Rothschild, the Cabernet Sauvignon has its actual prestige. Mouton Rothschild is the only wine which has been officially reclassified as 1st Grand Cru in 1973. This wine matures in barrels during 22-24 months. A life time experience for wine loves!
Tasting of Chateau d'Armailhac, Cler Milon and Mouton Rothschild 2005.

Tour and tasting at 2nd Cru Classe de Pauillac.
Pichon Comtesse is the closest vineyard to the world famous Chateau Latour. It was always the family domain.. Rich and delicate; the wine Chateau Pichon Comtesse de la Lande is a wine for connoisseurs.
Return to Bordeaux late afternoon.
For your last evening in Bordeaux, your extravaganza gourmet dinner is booked at the Gourmet restaurant of your hotel.
Over night at the Luxury hotel***** in the heart of Bordeaux city.
Day 7: End of the tour.
Transfer to Bordeaux TGV station.
This tour includes
Transportation in an air-conditioned comfortable Mercedes minivan, fulltime wine guide fluent in English, 4 dinners, 3 nights in a hotel**** and 3 nights in a hotel***** (breakfasts included), double occupancy Superior room, tours and wine tastings in Amboise, Cour Cheverny, Chinon, Margaux, Pauillac, Saint Emilion, and Cognac, guided tour and entrance fees to the Chateaux of Amboise, Chenonceau Villandry and Chambord.
The wineries mentioned in this tour are subject to change.
This tour doesn't include
Drinks, extra, gratuities, lunches.
| | |
| --- | --- |
| Duration of the tour | 7 days |
| Type of travel | Private tour |
| Minivan | Semi private or private tour. The transportation of this excursion is operated in a comfortable full options minibus. Maximum 8 passengers per minibus. |
| Children | Reduced price for children under 12 years old. Free of charge for infants under 3 years old. |
| Guide | Semi private or private tour. This tour is escorted by an official Guide Interpreter. The guide gives you a tour of the monuments and presents you the history and architecture of the visited sites and towns. |
| Lunch | Traditional wine maker lunch and drinks are included in the tour. Lunches are hosted by winemakers to present you local specialties and good local wines. (Specific diets have to be mentioned 72h in advance). |
Expert on customized private tours all over France since 2003 !
You like this tour but you do not want to share the minivan with other guests ? We have the perfect fit for you ! Enjoy this tour on a private basis !
The exclusivity of a private expert English-speaking driver guide.
Private transportation in a full option minibus comfortable Mercedes minivan.
Complementary pick up and drop off at your hotel.
Our guides will not give you a lecture but will take you as a friend and in a relaxed way, reveal plenty of anecdotes ! The guarantee of having a tour completely adapted to your profile, your questions and your preferences !
Private & Luxury guided Loire Valley, Cognac and Bordeaux wine tours 7 days and 6 nights
Customer ratings and reviews
Nobody has posted a review yet