Registered Guide, Transportation, Entrance Fees, Wine Tour and Tastings, 2 nights in a 4* hotel with breakfast in the city of Tours.

Please note that the day tours order will change according to your arrival date.

Itinerary


Day 1: Blois, Cheverny et Chambord

Pick up: 9:00 AM at the Tours Tourist Office
or 8:45 AM at your hotel

Guided tour of the Chateau of Blois.

The chateau of Blois is unique in its combination of four styles: Medieval, Gothic, Renaissance and Classical. Home of Kings Louis XII and François I, it stands for the memories of a tragic event in history.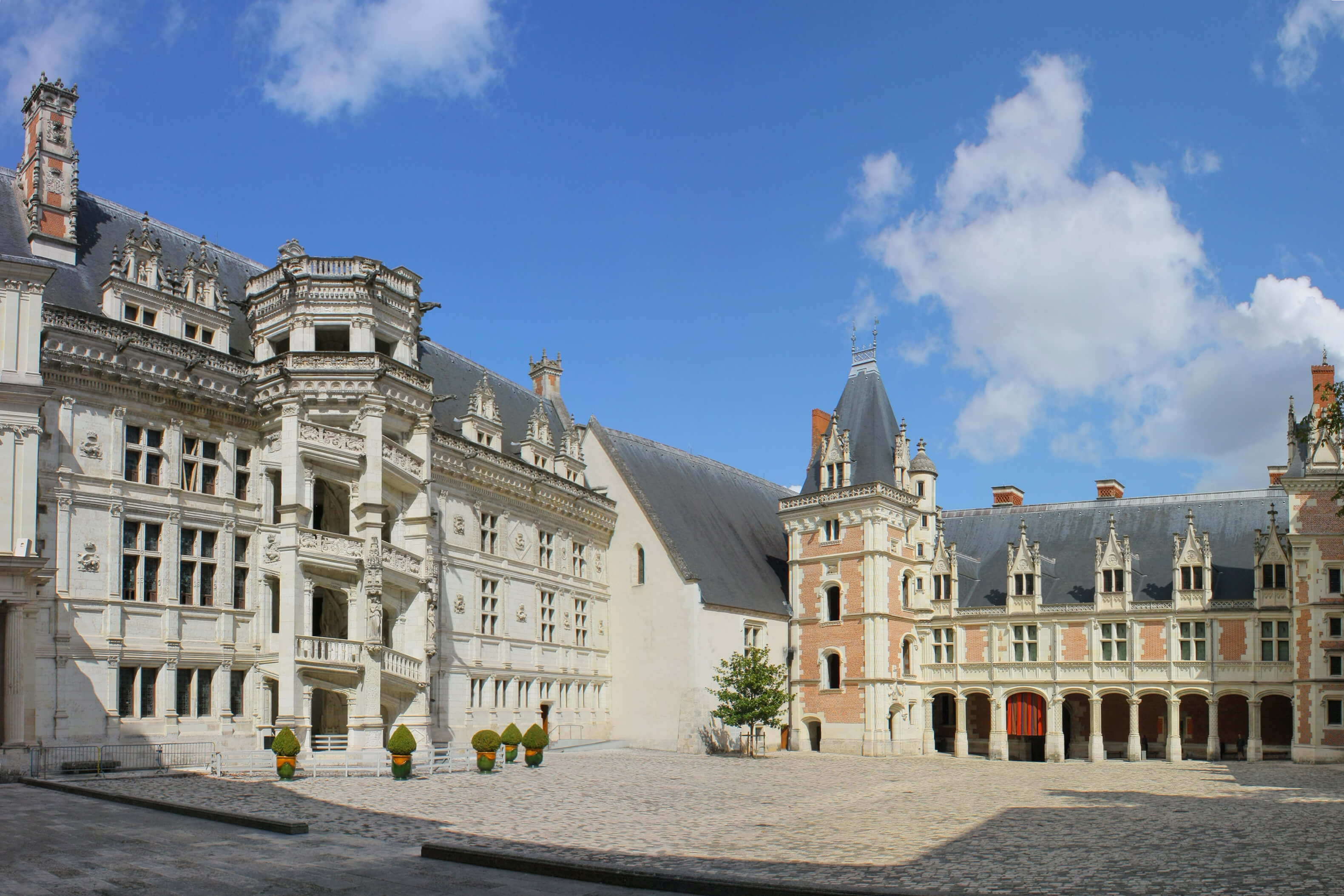 Tour and Tasting at a local family winery.

Enjoy an exclusive and convivial tasting of Cheverny and Cour-Cheverny wines, King François the 1st 's favourite wines, at a local winery. Then wines of the domain and terroir specialities.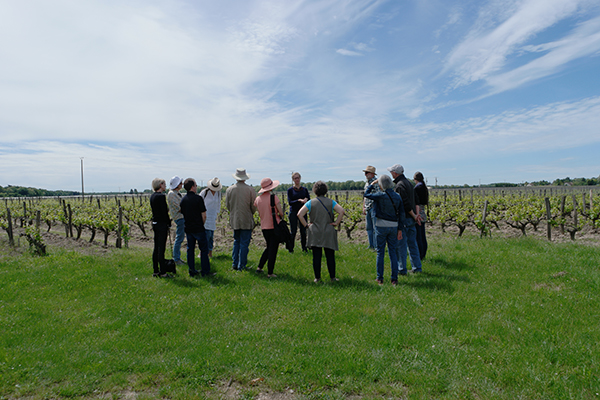 Lunch at your leisure.

Guided tour of the Chateau of Cheverny.

It has been owned by the same family since the 13th Century. Thanks to some of the most beautiful furniture in the Loire Valley, The Marquis Hurault de Vibraye succeeded in giving warmth and life to his chateau. The chateau, which led to the creation of Moulinsart in the famous comic book Tintin, is also famous for the tradition of the horse-back hunt and its impressive pack of 100 dogs. You may have a chance to witness the spectacular daily event of "the dogs' soup".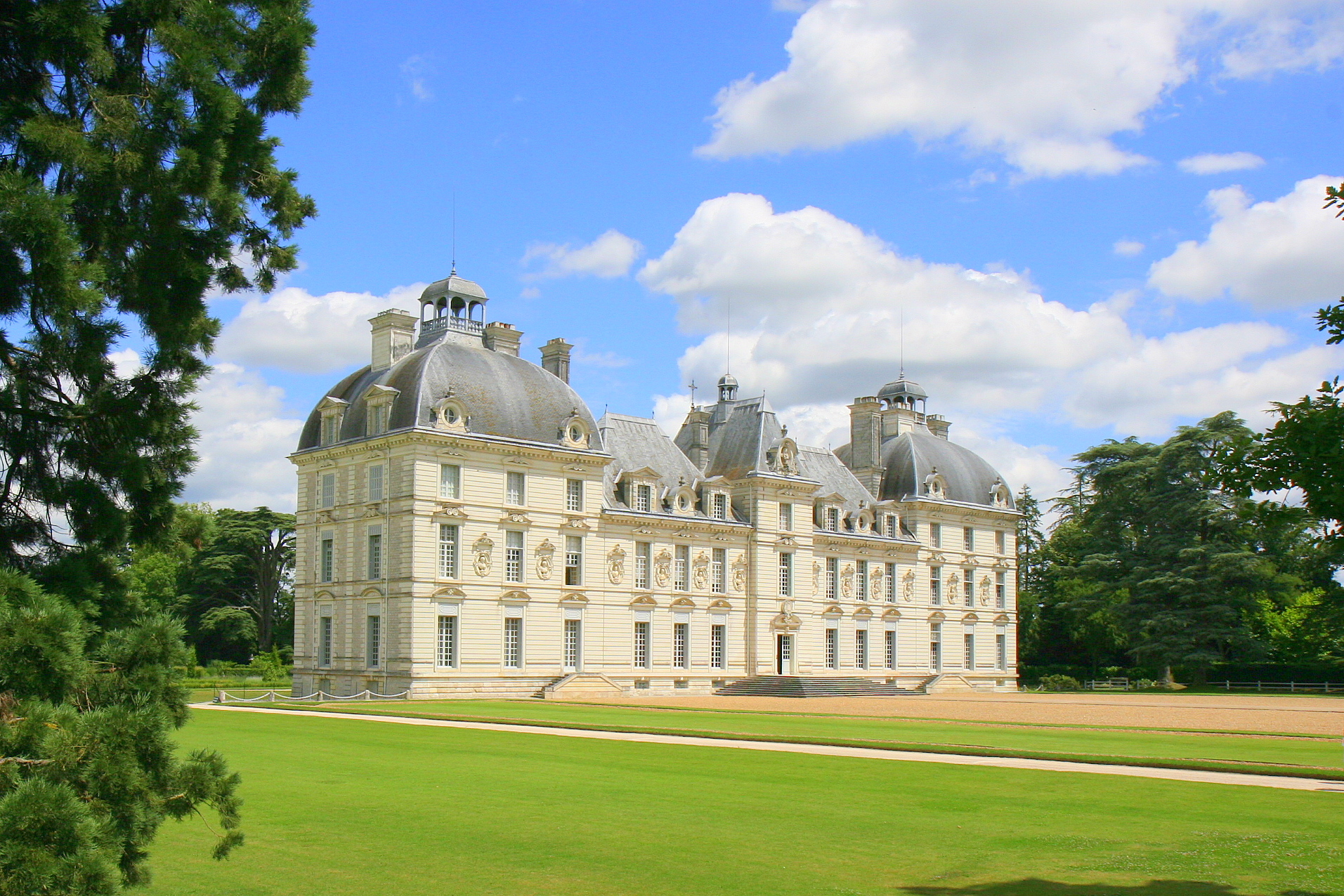 Guided tour of the Chateau of Chambord.

Drive to the Estate of Chambord, whose national game reserve as large as the city of Paris! The Chateau de Chambord (guided tour) is a unique monument as defined by its architecture and proportions. Leonardo da Vinci likely took part in its conception. With more than 400 rooms and the double spiral staircase, Chambord is a highlight of the Loire Valley.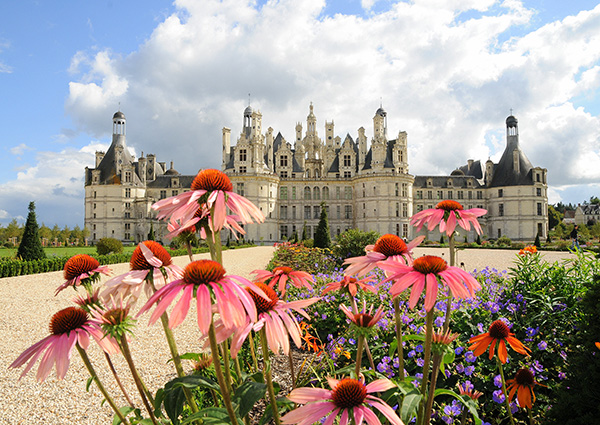 Drop-off: 5:40 PM at your hotel, dinner at your leisure
or 5:30 PM at the Tours Tourist Office

Check in at your hotel l'Univers**** in the city center of Tours.


Day 2: Chenonceau, Royal Castle of Amboise and Clos Lucé


Pick-up: 8:50 AM at your hotel
or at 9:00 AM at the Tours Tourist Office


Guided tour of the Chateau of Chenonceau.

Arriving in the Loire Valley, you'll start your day tour touring the Château de Chenonceau.
The "Chateau des Dames", bridge built across the Cher is famous for the prominent women who lived in it (Diane de Poitiers, Catherine de Medicis…) and for the beauty of its Renaissance Gardens.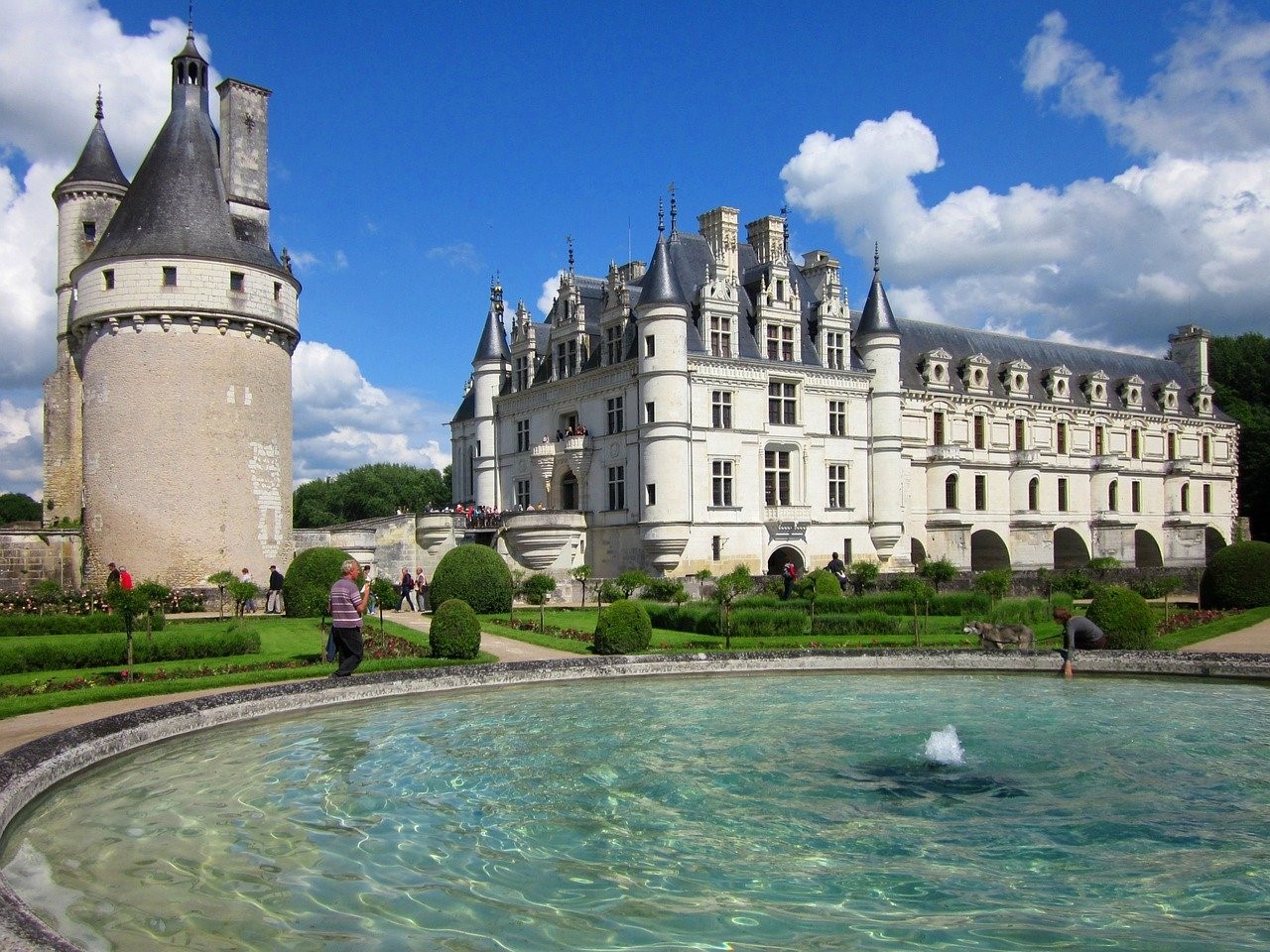 Tour and wine tasting with a Specialist in matured Loire Valley vintages in Caves Ambacia.

Pascal and his team welcome you to his caves, the ancient tuff-stone quarries, for a tour followed by a tasting of 3 local wines.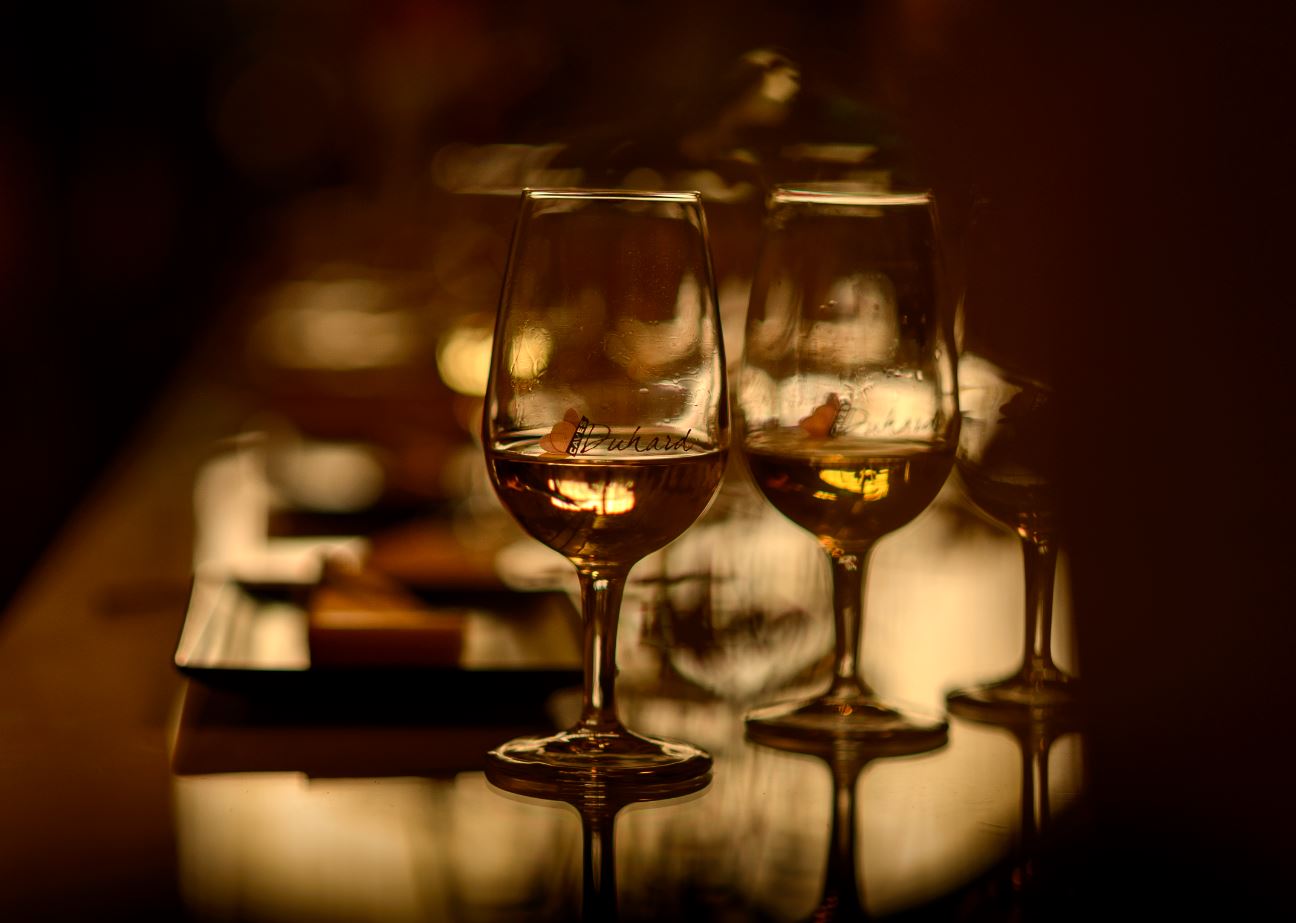 Lunch at your leisure.


Guided tour of the Royal Chateau of Amboise.

After lunch, you will tour the Royal Castle of Amboise, residence of Charles the 8th and young François d'Angoulème, (the future Francois the 1st). Here you will discover perfect examples of the transition from Gothic to Renaissance styling, as well as the Saint Hubert Chapel which shelters the final resting place of Leonardo da Vinci.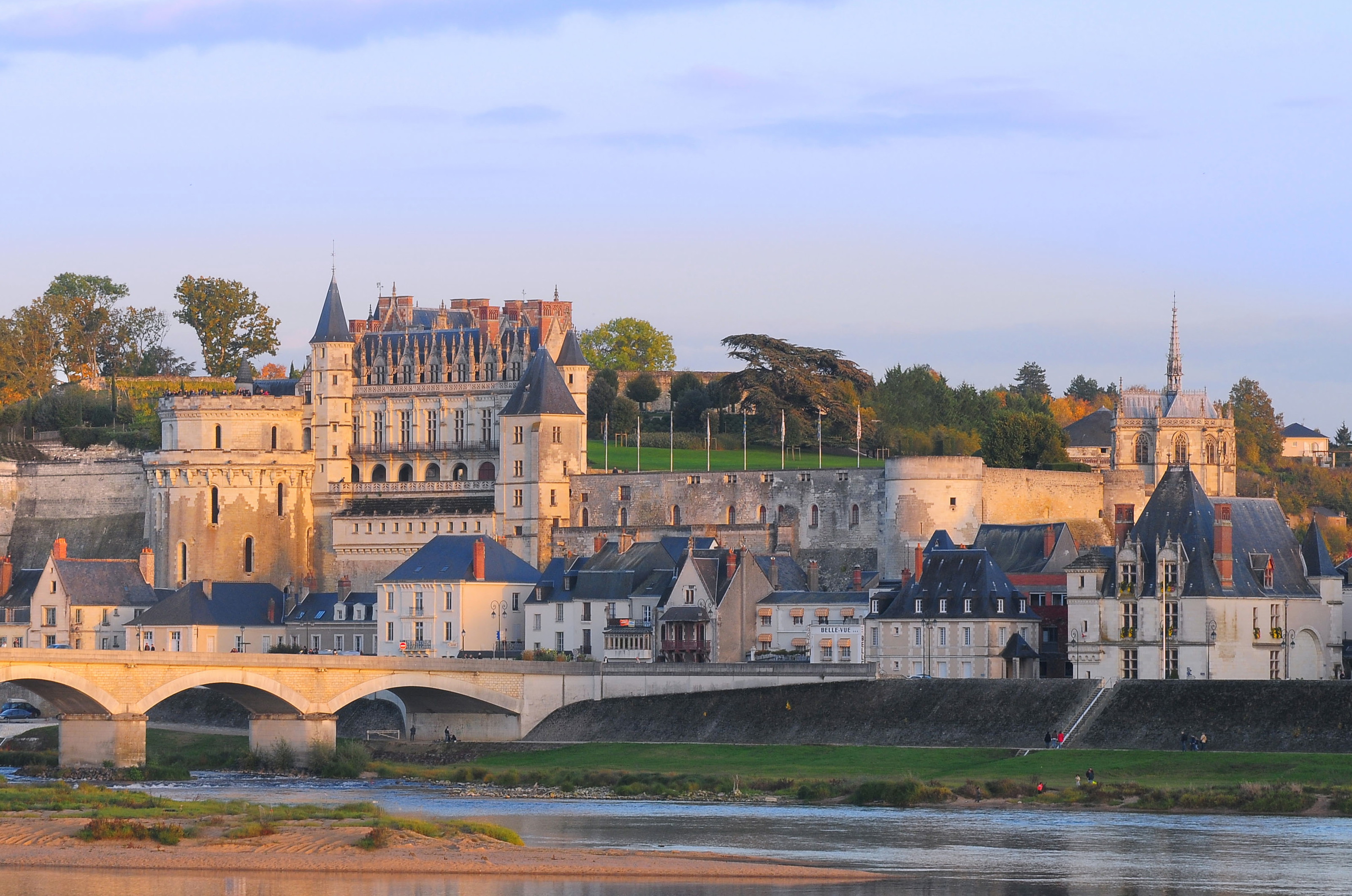 Guided tour of the Chateau of the Clos Lucé.

The tour would not be complete without taking you to meet The Genius in his Chateau du Clos Lucé, only a few short steps away from the Royal Castle.
This is where da Vinci spent the last three years of his life and passed there in 1519. After touring his bedroom, office, reception room and kitchen, stand in awe at the Invention Room, where models of Leonardo's most spectacular machines are on display.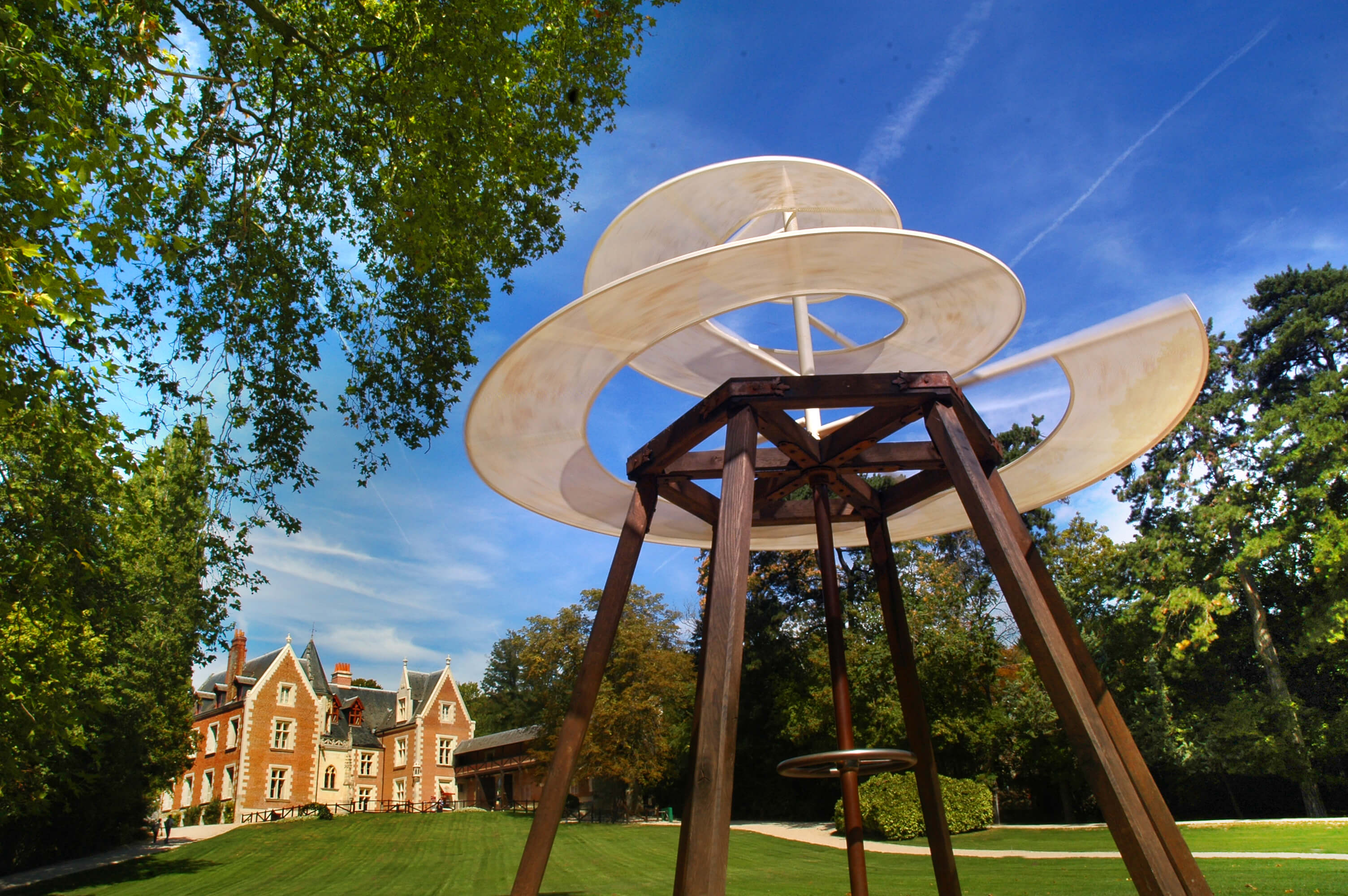 Drop-off: 5:40 PM at your hotel, dinner at your leisure
or 5:30 PM at the Tours Tourist Office

Accommodation


Your hotel l'Univers**** is set in a fashionable shopping area one kilometre from the Old Town. This hotel has been the most prestigious address in Tours since 1846. Many notables of Europe and the New World have stayed here. The celebrated portrait gallery only underlines its rich and historic past, while continuing to offer all the comfort of a grand hotel established in the best traditions of hospitality and elegance "à la Française".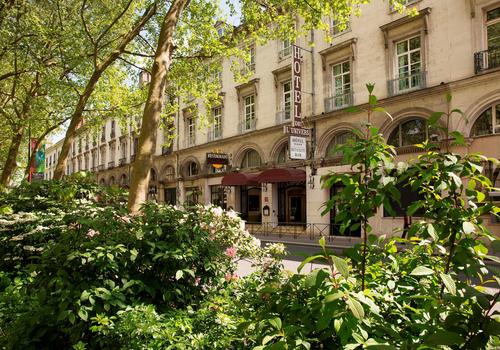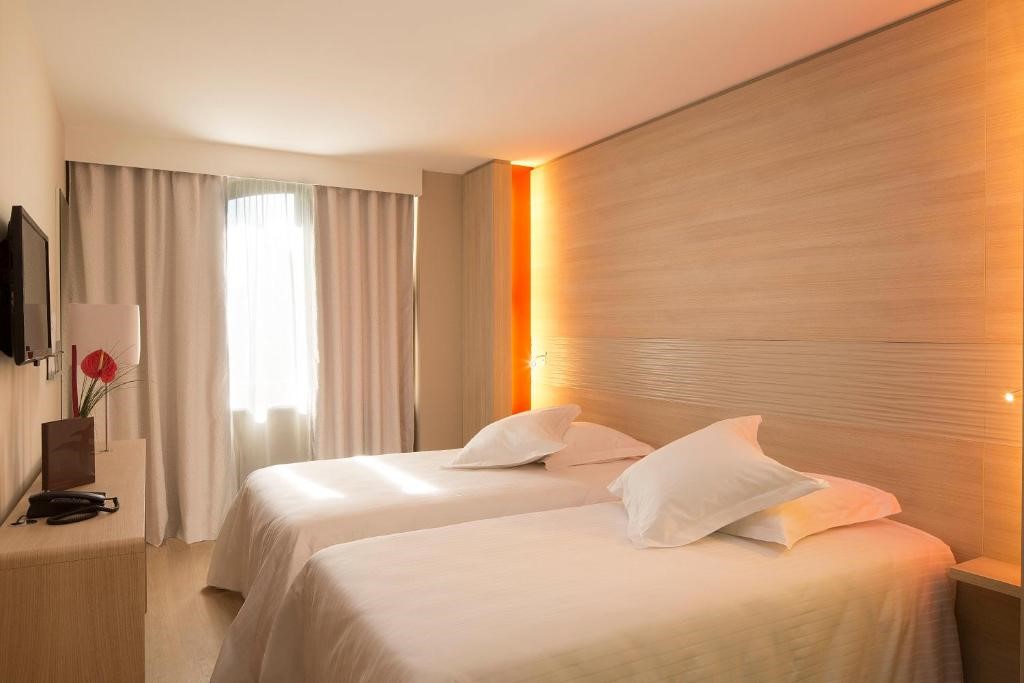 Hotel may change according to availability. Should the initial provider be unavailable we will offer accommodation at a parallel quality level.


Discover the area known as "Old Tours", with charming pedestrian-only streets and numerous 15th- and 16th-Century timber-framed houses, the famous Place Plumereau, Charlemagne Tower, Saint-Martin Collegiate Church, and the new Saint-Martin Basilica.
Walk in the fabulous Tours Market, the largest food market in the Loire Valley, with the open market every Wednesday and Saturday and a covered market all other days.
Discover our wines, cheeses, sumptuous fruits, vegetables, local meat dishes (charcuterie) and fresh fish.
Tours is the largest city in the Loire Valley and the region's capital. Its central location makes it the best base for sightseeing. Historically and architecturally speaking, it is an essential cradle of the French Renaissance.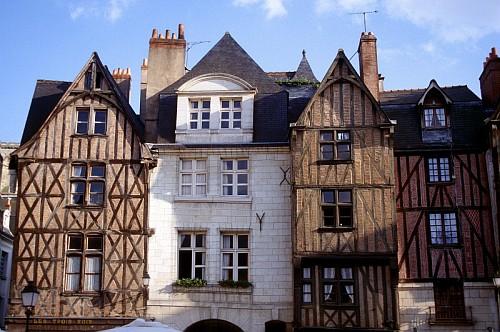 This tour includes

Transportation in a comfortable and fully appointed minivan

An English-speaking Guide

Entry tickets and guided tours for the Chateaux of Chenonceau, Amboise, Clos Lucé, Blois, Chambord, Cheverny

Two Visits and tastings at cellar caves

Two nights double occupancy in a hotel**** located in Tours with breakfast, all taxes included


This tour does not include
Personal expenses

Extras

The cost of additional drinks

Lunches, dinners and gratuities

Additional information

Loire Valley tours from Paris by TGV train, option available during the booking steps
| | |
| --- | --- |
| Duration of the tour | 3 days |
| Language | We authorize a maximum of 2 different languages per minivan. In that case, your guide will lead the tour in 2 languages. |
| Hotel address | Hôtel de l'Univers**** - 5 Boulevard Heurteloup, 37000 Tours, France (+33 2 47 05 37 12) |
| Minivan | The transportation of this excursion is operated in a comfortable full options minibus. Maximum 8 passengers per minibus. |
| Guide | This tour is escorted by an official Guide Interpreter. The guide gives you a tour of the monuments and presents you the history and architecture of the visited sites and towns. |
| Chateau | The tour includes the tickets to the Chateaux mentioned in the tour. You avoid all queues and have direct access to the monuments with your guide. |
| Types of travel | Small group packages |
| Destinations | Loire Valley |
| Duration | 3 days |
Expert on customized private tours all over France since 2003 !
You like this tour but you do not want to share the minivan with other guests ? We have the perfect fit for you ! Enjoy this tour on a private basis !
The exclusivity of a private expert English-speaking driver guide.
Private transportation in a full option minibus comfortable Mercedes minivan.
Complementary pick up and drop off at your hotel.
Our guides will not give you a lecture but will take you as a friend and in a relaxed way, reveal plenty of anecdotes ! The guarantee of having a tour completely adapted to your profile, your questions and your preferences !
Reviews
By
Kim C.
on 22 May 2019
(

Loire Valley package Small group tour 2 days 2 nights 4*hotel in Tours, 6 best chateaus & 2 wine tasting and tour, expert guide

)
:
Beautiful tour and guides
Loire Valley Super stay Comfort, 3 Day Tours and 2 nights in 4* hotel in Tours. My daughter and I took this tour a few weeks ago, this tour was the highlight of our holiday in France. Our guides Audrey and Vincent were wonderful, we really enjoyed learning so much history of France and had so much fun. We would both highly recommend these tours and guides.
Kim and Clare from Australia
By
Jasveena S.
on 26 Oct. 2018
(

Loire Valley package Small group tour 2 days 2 nights 4*hotel in Tours, 6 best chateaus & 2 wine tasting and tour, expert guide

)
:
Amazing holiday
Bonjour,

Last week, my mother, sister and I had the amazing holiday during our tour of the Loire Valley.

I would like to personally write to the agency to bring to attention how wonderful our guide Veronique Villalba was.

We started the tour as soon we arrived in Tours - after waking up at 5am to catch the train from Paris - yet because of Veronique's passion and enthusiasm, we were able to forget about our tiredness and focus on nothing but the fantastic castles.

I especially liked how at each castle Veronique made sure that we had free time to wander around and really absorb the grandeur and beauty the castle had to offer. This was only possible due to her amazing schedule and time management - as she was always on time! I would also like to add that she went the extra mile to give us extra information about each castle, their layout and the history of the French royals. Having studied history, my sister and I both found this very interesting.

Overall, Veronique really made our experience a great one and we all enjoyed her company.

I would like to thank the agency for giving us such an amazing guide, and because of this I will be sure to not only recommend the tour to friends, but will likely be taking another tour by France Intense the next time I am in France.

Merci beaucoup!
Loire Valley package Small group tour 2 days 2 nights 4*hotel in Tours, 6 best chateaus & 2 wine tasting and tour, expert guide
2 DAYS OF TOURS & 2 NIGHTS IN A 4* HOTEL IN TOURS / 6 CASTLES / 2 WINERIES
Customer ratings and reviews