Cycling tours Loire Valley
This five day bike tour is for nature lovers in search of spectacular castles.
From Orleans, pedal on the official "Loire à Vélo" trail and spot some of the most endangered bird species in the world (terns, sand martins, ospreys…). In Blois, after a tour of the Royal Castle, true survey of French architecture, get some comfort having dinner in a gourmet restaurant. Then cycle to Chambord and its 426 rooms, the most spectacular castle in the Loire Valley.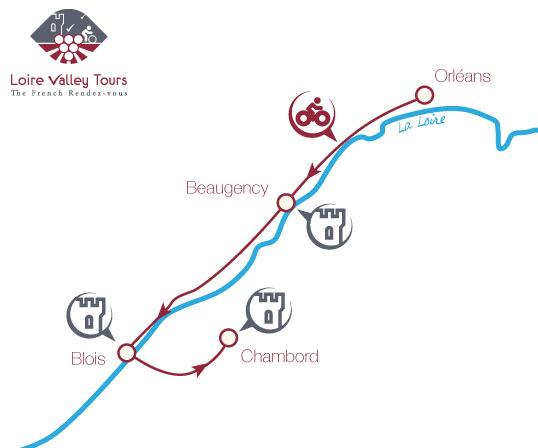 Day 1: Orleans.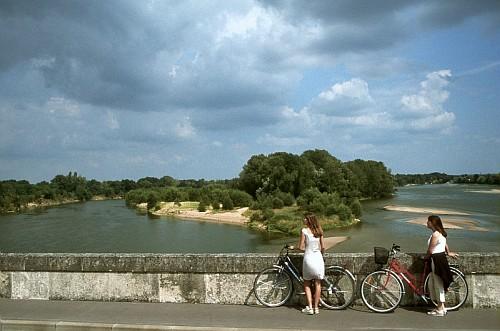 Meet at your hotel in Orleans.
Check in when you are ready (room available by 3 PM).
Your 2* hotel is located on a bank of the Loire, a few steps from the city centre. You will enjoy the comfortable rooms, private lounges, room service.
We provide you with quality bicycle, detailed maps, complete flat tire set, helmets, entrance tickets to tour the Loire Valley Chateaux of Blois and Chambord Castles, vouchers for hotels and other services in the tour, itineraries, maps, emergency phone numbers for assistance for the whole tour.
You are welcome to take a short ride around the hotel for final bike adjustments.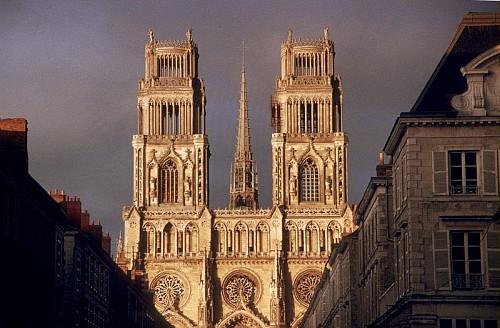 On your bikes, free time for a city tour to discover the old quarters of Orleans, Joan of Arc's house, in which she lived during the siege of the town by the English in April and May 1429, the Sainte Croix cathedral, and many other monuments and areas, without forgetting the Loire river banks.

Dinner at leisure in Orleans.
Day 2: Orléans to Beaugency, 30 kms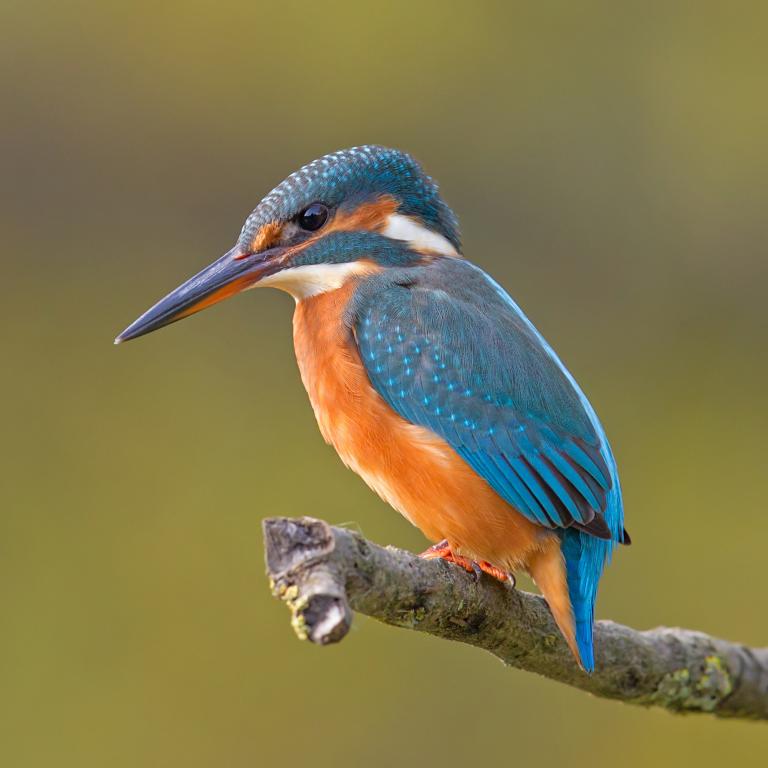 Pedaling on a perfectly flat 40 km all the way by the Loiret river (Loire tributary) and the great Loire itself, you will admire the incredible wildlife of the last wild European river (terns, egrets, plovers, sand martins, grey herons, king fishers etc…).

Lunch advised in Olivet area.

Arrival in Beaugency.
Afternoon check in 3* hotel in Beaugency, superior room.
Room with a view on the Loire. House of monks during centuries, the hotel has suffered from a lot of destructions. Built on the Loire river bank in the 12e, it was set on fire in the 16th. Rebuilt in the 17th, it constitutes a magnificent example of classical architecture.
It became a hotel when the monks left at the beginning of the 20th.
Dinner is booked in a restaurant of Beaugency, drinks included.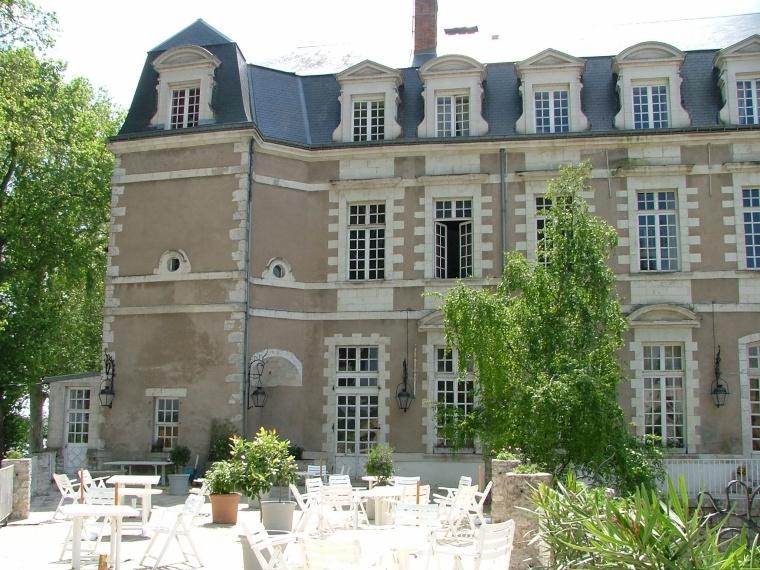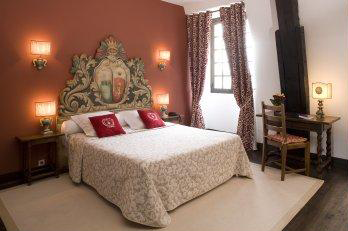 Day 3: Beaugency to Blois, 35 kms.
Check out.
Easy and flat ride to Blois along the Loire River.
Arrival in Blois.
Your hotel room is available after 2 PM.

Check-in at the 3* Hotel and Gourmet restaurant.
Renovated in 2007, the hotel is located 1 km away from Blois Royal Château. Your quiet room has air-conditioned and Jacuzzi bath to relax after a good day cycling.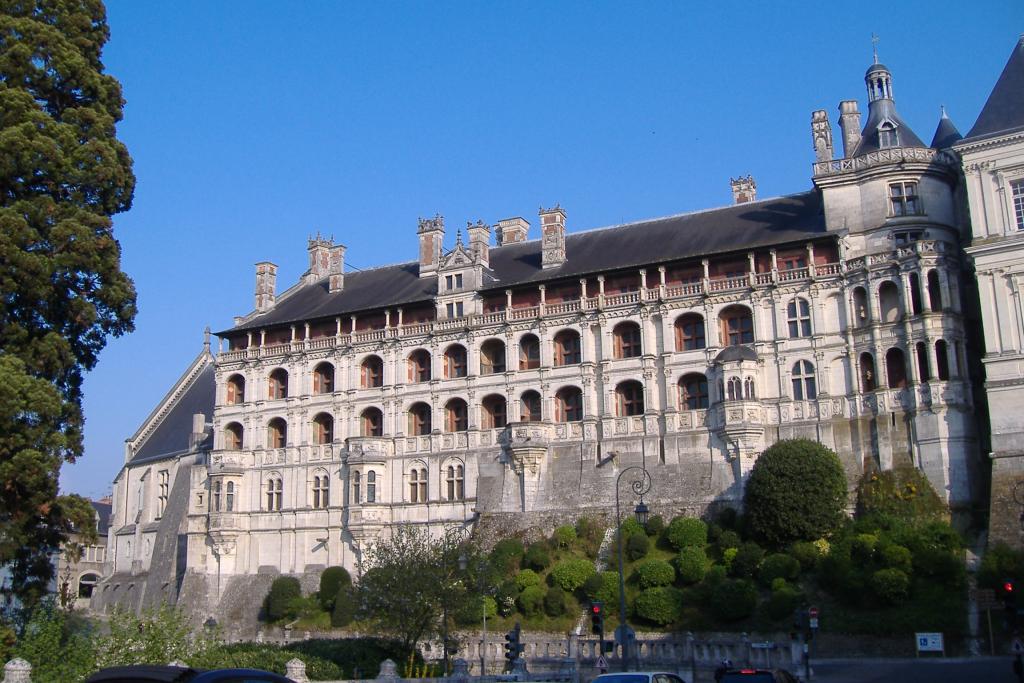 Tour of the Chateau of Blois.
The Chateau de Blois is unique by its combination of four architectural styles: Gothic, Flamboyant, Renaissance and Classic. Built by Counts of Blois, Louis XII, Francois I and Louis XIII, this chateau keeps the souvenir of many well-known historical events.
This ancient city with a rich historical part merits to be visited. In the XVIth century Blois was the capital of France, under the king Louis XII. You can stroll through the old town, along its paved side-streets.
Dinner is booked in the gourmet restaurant of the hotel.
Chef Damien Garanger won the French Chef competition "Madarine Impériale" in 2000.
The wine list presents over 300 wines mainly from the Loire Valley.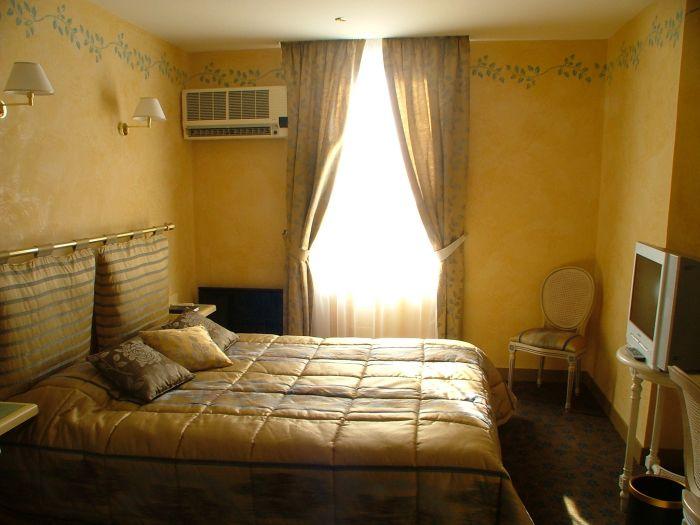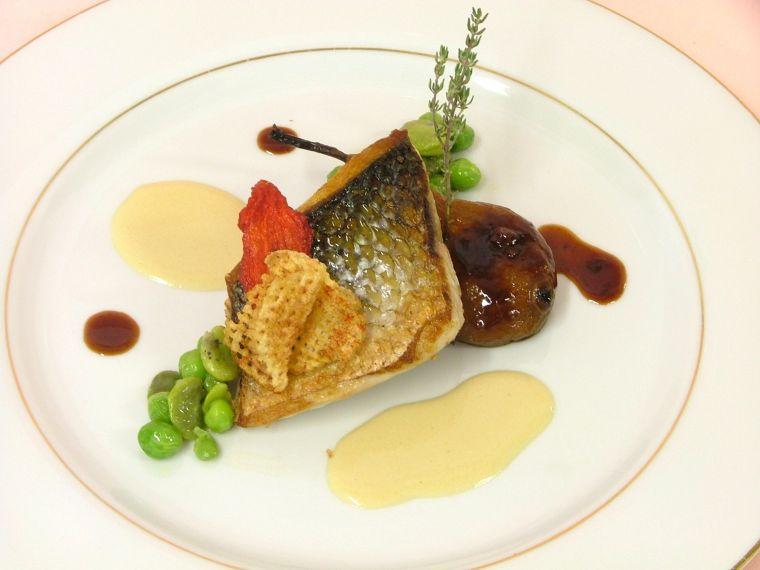 Day 4: World famous Château de Chambord, 35 km loop.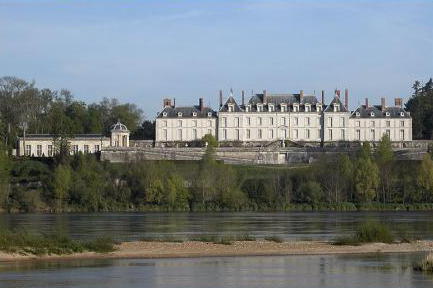 From Blois you cycle through the forest and picturesque villages to reach the amazing Chateau of Chambord (90% of cycling path).
Amazing ride on the way to Chambord along the Loire River and great views on Chateau de Menars.
Tour of the Chateau of Chambord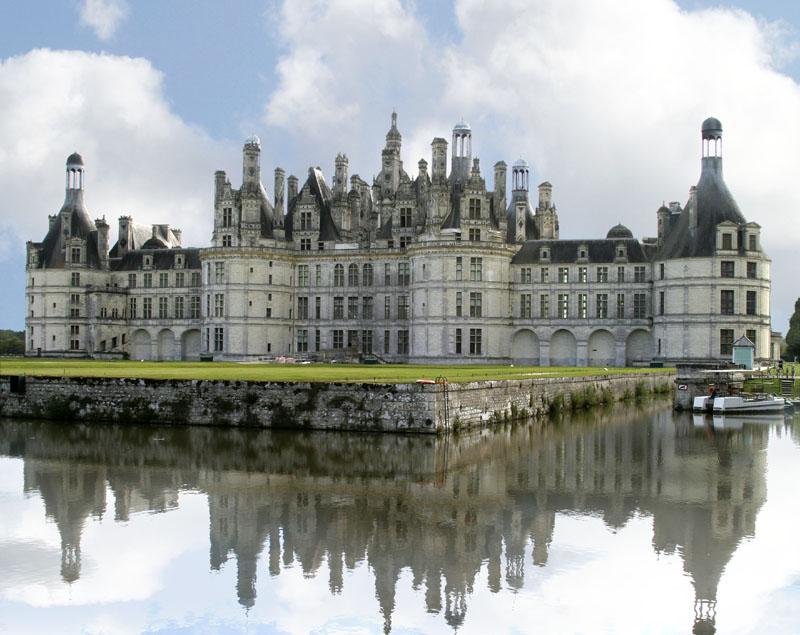 Chambord was the first Chateau of the Valley to be proclaimed by UNESCO as a world heritage. It was ordered in 1519 by King Francis 1st to his architects with the presumed help of his friend Leonardo Da Vinci.
With its 400 rooms and over 300 chimneys, Chambord is a jewel of the French Renaissance.




Return to your hotel.
Dinner at leisure on our recommendation.
Day 5: End of the tour.
Check out after breakfast.
This tour includes
1 night in a 2*hotel and 3 nights in a 3* hotel, double occupancy, 2 dinners (of which 1 gourmet dinner in a Michelin star awarded restaurant), luggage transfers from hotel to hotel, 4 breakfasts, high quality bikes for 4 days (21 gears, anti flat tyre kit, lock, small bag), helmets, travel pack (entrance tickets to tour the Loire Valley Chateaux of Blois and Chambord Castles, vouchers for hotels and other services in the tour, itineraries, maps, emergency phone numbers for assistance).
This tour doesn't include
Entrance tickets in other sites, lunches, drinks, personal expenses, extra.
Escort cycling tour guide on request (360.00 € per day).
| | |
| --- | --- |
| Duration of the tour | 5 days |
| Type of tour | Bike tour |
| Children | Reduced price for children under 12 years old. Free of charge for infants under 3 years old. |
| Bike | This is a bike tour. We transfer your luggage from hotel to hotel. |
| Chateau | The tour includes the tickets to the Chateaux mentioned in the tour. You avoid all queues and have direct access to the monuments with your guide. |
Expert on customized private tours all over France since 2003 !
You like this tour but you do not want to share the minivan with other guests ? We have the perfect fit for you ! Enjoy this tour on a private basis !
The exclusivity of a private expert English-speaking driver guide.
Private transportation in a full option minibus comfortable Mercedes minivan.
Complementary pick up and drop off at your hotel.
Our guides will not give you a lecture but will take you as a friend and in a relaxed way, reveal plenty of anecdotes ! The guarantee of having a tour completely adapted to your profile, your questions and your preferences !
Loire Valley cycling tour along the Loire River from Orleans to Blois & stop by Chambord. 100 kms
Customer ratings and reviews
Nobody has posted a review yet