All inclusive Day tour.
Lunch & drinks in a cave.
Registered guide, entrance fees.
Available from March 1st to December 23rd.
AZAY LE RIDEAU / LANGEAIS / VILLANDRY
Pick up: 09:00AM Amboise Tourist Office. (Monday & Thursday).
09:30AM, Tours Tourist Office. (Monday & Thursday).
Guided tour of the fortress of Azay le Rideau.
This is one of the purest gems of Renaissance architecture in the Loire Valley. Financer Gilles Berthelot's Chateau, delicately placed on an island on the Indre river, still shines today thanks to the lightness and balance of its mullioned, pepper pots, dormers and above all its graceful staircase.
We will not forget to admire the Chateau under every angle with a stroll around the English style garden, a jewel case of greenness for what is considered today as one of the most beautiful stone diamonds in Touraine.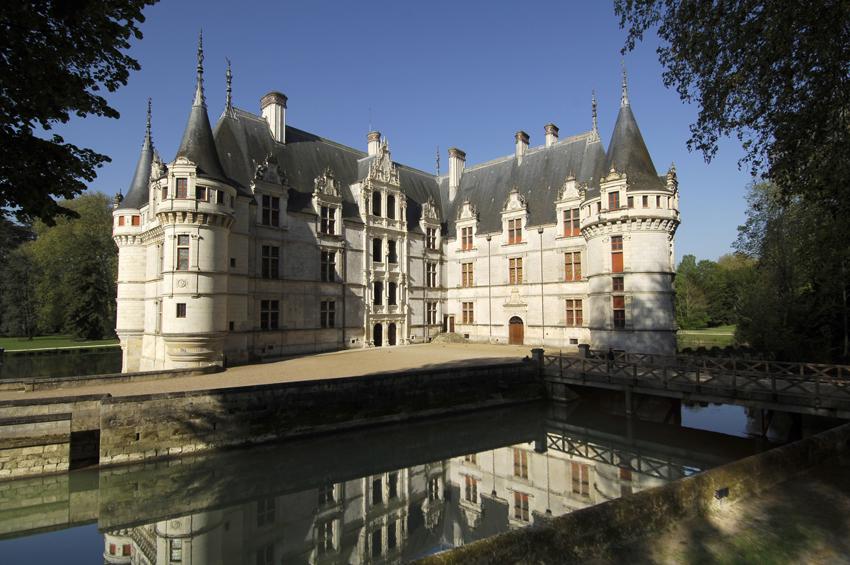 Lunch at a family estate or at a traditional restaurant.
Local products and great wine tasting of Bourgueil or Chinon wines.
A true authentic moment.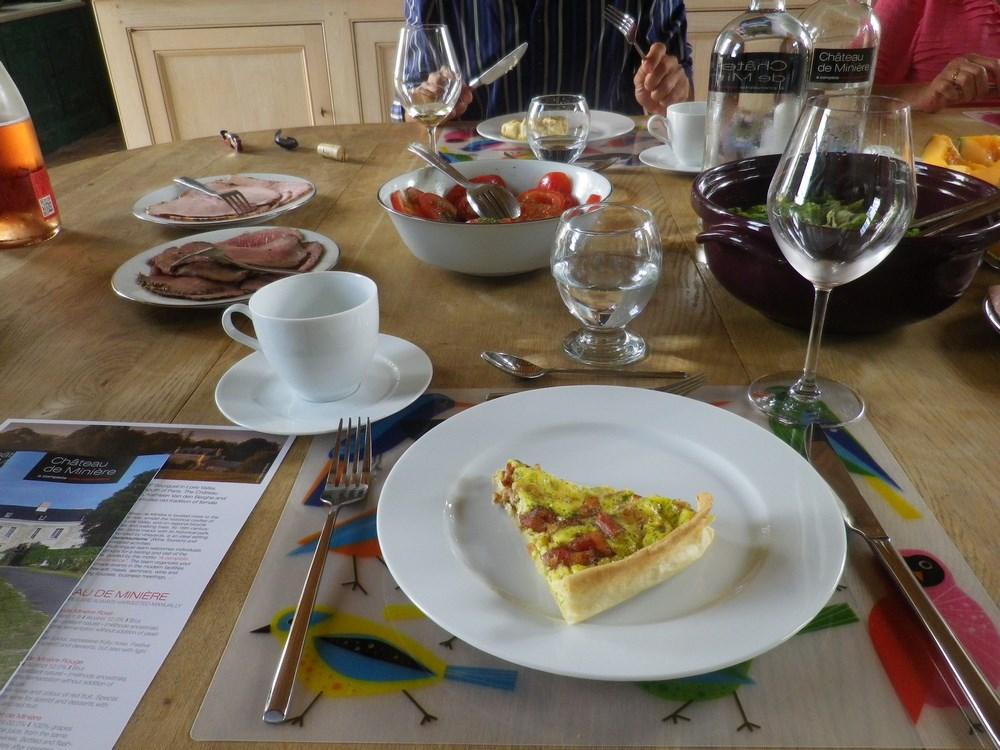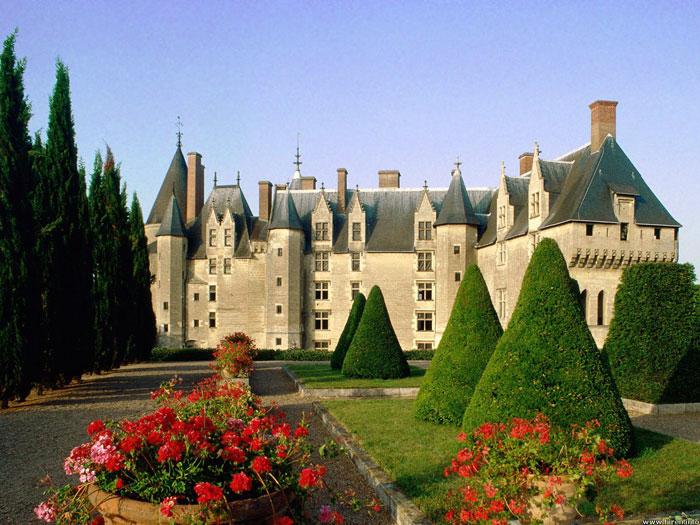 Guided tour of Langeais Fortress.
A tour of the interior not only gives a good idea of the day-to-day life in the Middle Ages,
but also provides reminders of a key event in French history: the marriage of Charles VIII and Duchess Anne of Brittany, which eventually led to her still-independent duchy becoming part of France. When Jacques Siegfried bought the Chateau of Langeais in 1886, he set out to recreate a model 15th-century residence, complete with furniture, tapestries and artifacts of the period.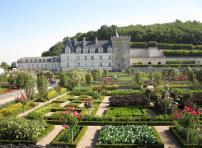 Guided tour of one of the most spectacular gardens of Touraine, Villandry.
By its diversity and originality (Love Garden, Kitchen Garden, Aromatic and Medicine Plant Garden, Water Garden and the brand new Sun Garden) and by its size (15 acres, 1150 linden trees), Villandry is the Loire Valley garden not to be missed. With your guide, learn to speak the language of a medieval and Renaissance garden, discover the power of thyme and basil on your health.
Your guide will drop you off in Tours at 5:30 PM or in Amboise at 6:15 PM
From Tours return to Paris
Departure: Tours to Paris Montparnasse 6.32 pm. Train n°8324
Arrival: Paris Montparnasse 7.45 pm.
You will be back to Paris just in time for aperitif.

Loire Valley Day tours from Paris (save time and money with the TGV).
Tours being only 70 minutes away from Paris by TGV, here is our train time table recommendation.
From Paris to Tours
Departure: Paris Montparnasse to Tours 7.16 am. Train n°8301
Arrival: Tours central city 8.29 am

OR

Departure: Paris Montparnasse to St Pierre des Corps 7.46 am. Train n°8341

+ Pierre des Corps 8.46 am. Train n°60853
Arrival: Tours central city 9.02 am
9.30 am meeting point, Tours tourist office across the street from the train station.
Your guide will be parked in front of Tours Tourist Office.
Loire Valley Tours is printed on the side of the minivans.



This tour includes
Transportation in a comfortable full options minivan, English speaking escort guide, entrance tickets and guided tour of the castle of Chinon, Langeais, gardens of Villandry, tour and wine tasting at a cellar cave, lunch at a winery or in a traditional restaurant, drinks included.

8 passengers maximum per vehicle.
This tour doesn't include
Personal expenses, extra, other drinks, hotel pick up 15.00 € per person (hotels located in the Loire Valley between Amboise and Tours).
| | |
| --- | --- |
| Duration of the tour | 9 hours |
| Type of tour | Small group |
| Minivan | Semi private or private tour. The transportation of this excursion is operated in a comfortable full options minibus. Maximum 8 passengers per minibus. |
| Children | Reduced price for children under 12 years old. Free of charge for infants under 3 years old. |
| Guide | Semi private or private tour. This tour is escorted by an official Guide Interpreter. The guide gives you a tour of the monuments and presents you the history and architecture of the visited sites and towns. |
| Lunch | Traditional wine maker lunch and drinks are included in the tour. Lunches are hosted by winemakers to present you local specialties and good local wines. (Specific diets have to be mentioned 72h in advance). |
| Chateau | The tour includes the tickets to the Chateaux mentioned in the tour. You avoid all queues and have direct access to the monuments with your guide. |
Beautiful Loire Valley - Villandry, Azay-le-Rideau and Langeais, Loire Valley Day tours, Chateaux and Wines - Monday & Thursday