All inclusive Day tour.
Lunch & drinks in a cave.
Registered guide, entrance fees.
Available from March 1st to December 23rd.
BLOIS / CHEVERNY / CHAMBORD
Pick up: 09:30AM, Tours Tourist Office. (Tuesday & Friday).
10:00AM Amboise Tourist Office. (Tuesday & Friday).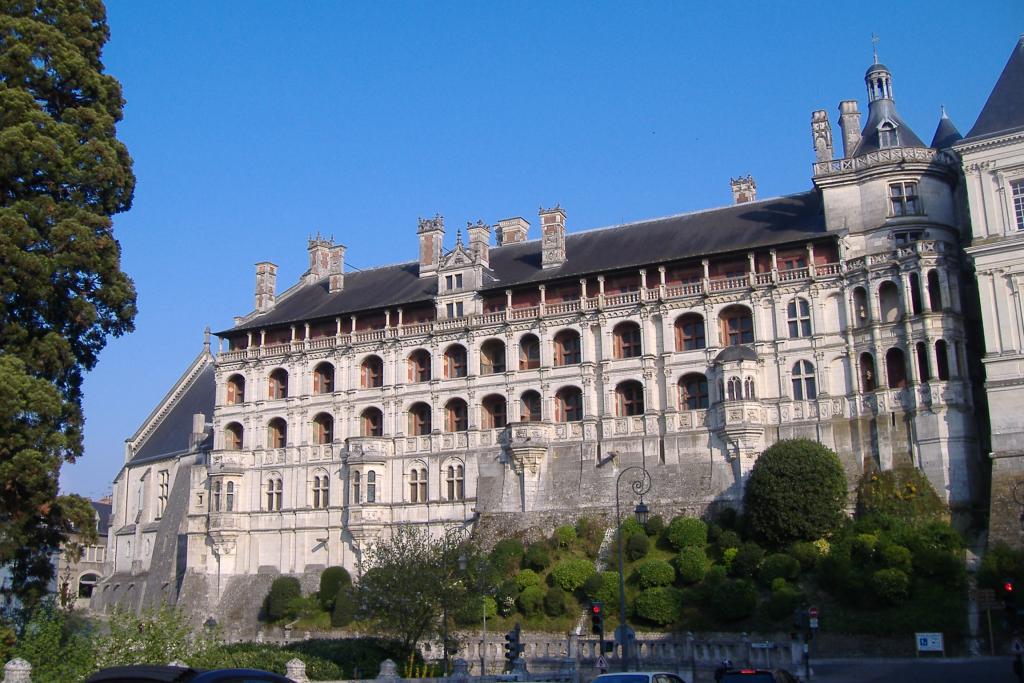 Guided tour of the Chateau of Blois.
The chateau of Blois is unique by its combination of 4 styles: medieval, gothic, renaissance and classical. Home of kings Louis XII and François I, it keeps the souvenir of a tragic historical event.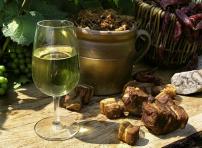 Lunch at a local restaurant with Cheverny & Cour Cheverny
wines.
The "Cheverny" appellation produces elegant red wines from pinot noir and gamay as well as fruity white wines from chardonnay and sauvignon. You will enjoy this moment to taste a wine for real connoisseurs: the "Cour Cheverny Appellation", a stunning white wine made from a grape called Romorantin, imported by King François I into the Loire Valley.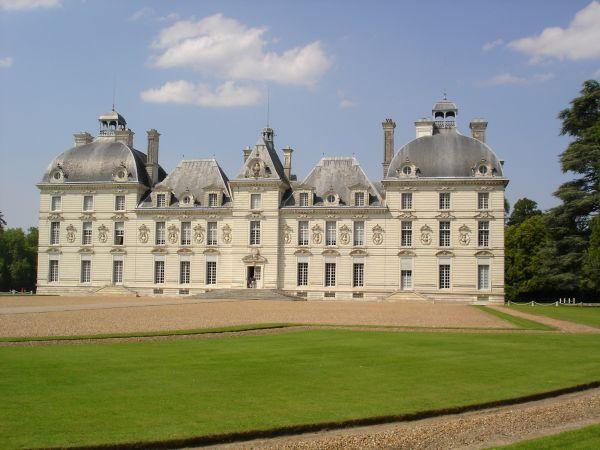 Guided tour of the Chateau of Cheverny.
It has been owned by the same family since the XIII. The Marquis Hurault de Vibraye, thanks to one of the most beautiful furniture in the Loire Valley, has succeeded in giving warmth and life to his chateau. The chateau, which led to the creation of Moulinsart in the famous comic book Tintin, is also famous for the tradition of the horse-back hunt and its impressive pack of 100 dogs. You may have a chance to witness the spectacular daily event of "the dogs' soup".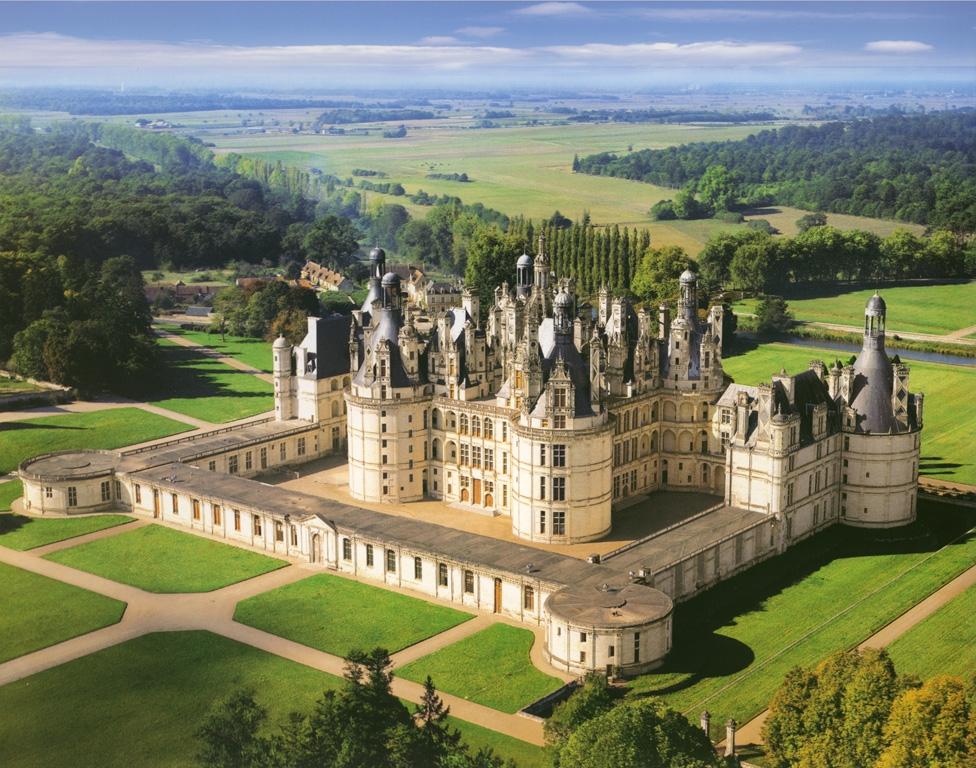 Guided tour of the Chateau of Chambord.
Drive to the Estate of Chambord, a national game reserve as large as the town of Paris. The chateau de Chambord (guided tour) is a unique monument by its architecture and proportions. Leonardo da Vinci probably took part in the conception of the project. With more than 400 rooms and its double spiral staircase, Chambord is a highlight of the Loire Valley.
Your guide will drop you off in Tours at 06:00PM or in Amboise at 06:45PM
From Tours return to Paris
Departure: Tours to Paris Montparnasse 06:32PM. Train n°8324
Arrival: Paris Montparnasse 07:45PM.
You will be back to Paris just in time for aperitif.

Loire Valley Day tours from Paris (save time and money with the TGV).
Tours being only 70 minutes away from Paris by TGV, here is our train time table recommendation.
From Paris to Tours
Departure: Paris Montparnasse to Tours 07:16AM. Train n°8301
Arrival: Tours central city 08:29AM

OR

Departure: Paris Montparnasse to St Pierre des Corps 07:46AM. Train n°8341
+ Pierre des Corps 08:46AM. Train n°60853
Arrival: Tours central city 09:02AM
9.30AM meeting point, Tours tourist office across the street from the train station.
Your guide will be parked in front of Tours Tourist Office.

Loire Valley Tours is printed on the side of the minivans.
This tour includes
Transportation in a comfortable full options minivan, English speaking escort guide, entrance tickets and tour the Chateaux of Blois, Cheverny and Chambord, tour and wine tasting, local Loire Valley lunch. 8 passengers maximum per vehicle.
This tour doesn't include
Personal expenses, extra, other drinks, hotel pick up 15.00 € per person (hotels located in the Loire Valley between Blois and Tours).
| | |
| --- | --- |
| Duration of the tour | 9 hours |
| Type of tour | Small group |
| Minivan | Semi private or private tour. The transportation of this excursion is operated in a comfortable full options minibus. Maximum 8 passengers per minibus. |
| Children | Reduced price for children under 12 years old. Free of charge for infants under 3 years old. |
| Guide | Semi private or private tour. This tour is escorted by an official Guide Interpreter. The guide gives you a tour of the monuments and presents you the history and architecture of the visited sites and towns. |
| Lunch | Traditional wine maker lunch and drinks are included in the tour. Lunches are hosted by winemakers to present you local specialties and good local wines. (Specific diets have to be mentioned 72h in advance). |
| Chateau | The tour includes the tickets to the Chateaux mentioned in the tour. You avoid all queues and have direct access to the monuments with your guide. |
| Destination | FR QXB | Aix-en-Provence |
Royal Loire Valley - Blois, Cheverny and Chambord, Loire Valley Day tours, Chateaux & Wines - Tuesday & Friday