Transporte, Cata de vinos en bodega, Guía registrado, Entradas, Disponible del 6 de abril al 21 de diciembre.

Itinerario


La recogida es a las 9:00 AM en la Oficina de Turismo de Tours.
o 9:30 a. m. en la Oficina de Turismo de Amboise.



Visita guiada del castillo de Chenonceau.
Al llegar al Valle del Loira, comenzará su excursión de un día recorriendo el castillo de Chenonceau.
El "Chateau des Dames", puente construido sobre el Cher es famoso por las mujeres prominentes que vivieron en él (Diane de Poitiers, Catherine de Medicis…) y por la belleza de sus jardines renacentistas.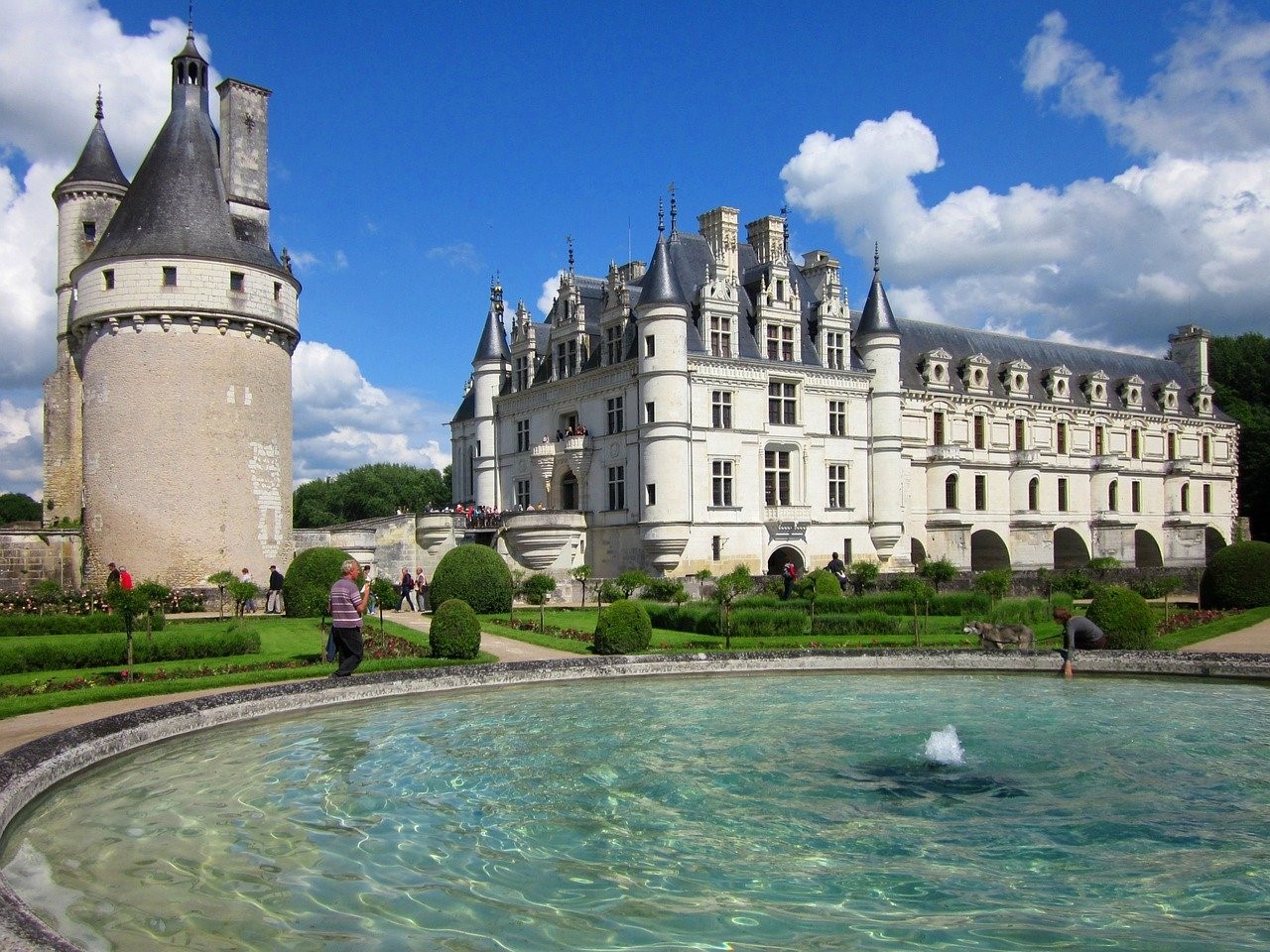 Tour y cata de vinos con un especialista en añadas maduras del Valle del Loira.
Pascal y su equipo le dan la bienvenida a sus cuevas, las antiguas canteras de piedra de toba, para un recorrido seguido de una degustación de 3 vinos locales.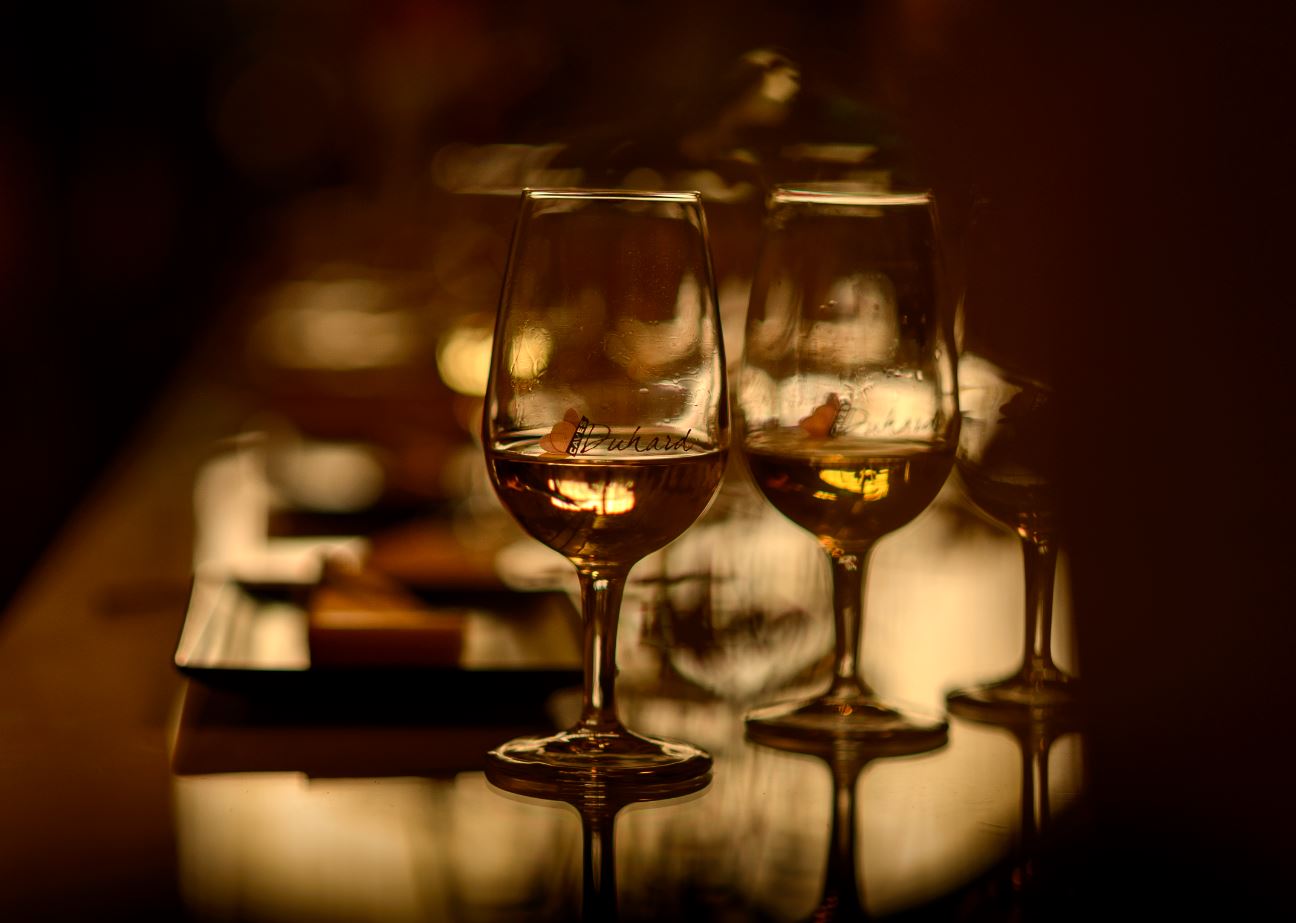 Almuerzo libre.


Visita guiada al castillo real de Amboise

Después del almuerzo, visitará el Castillo Real de Amboise, residencia de Carlos VIII y del joven François d'Angoulème (el futuro Francois I). Aquí descubrirás ejemplos perfectos de la transición del estilo gótico al renacentista, así como la Capilla de San Huberto que alberga el lugar de descanso final de Leonardo da Vinci.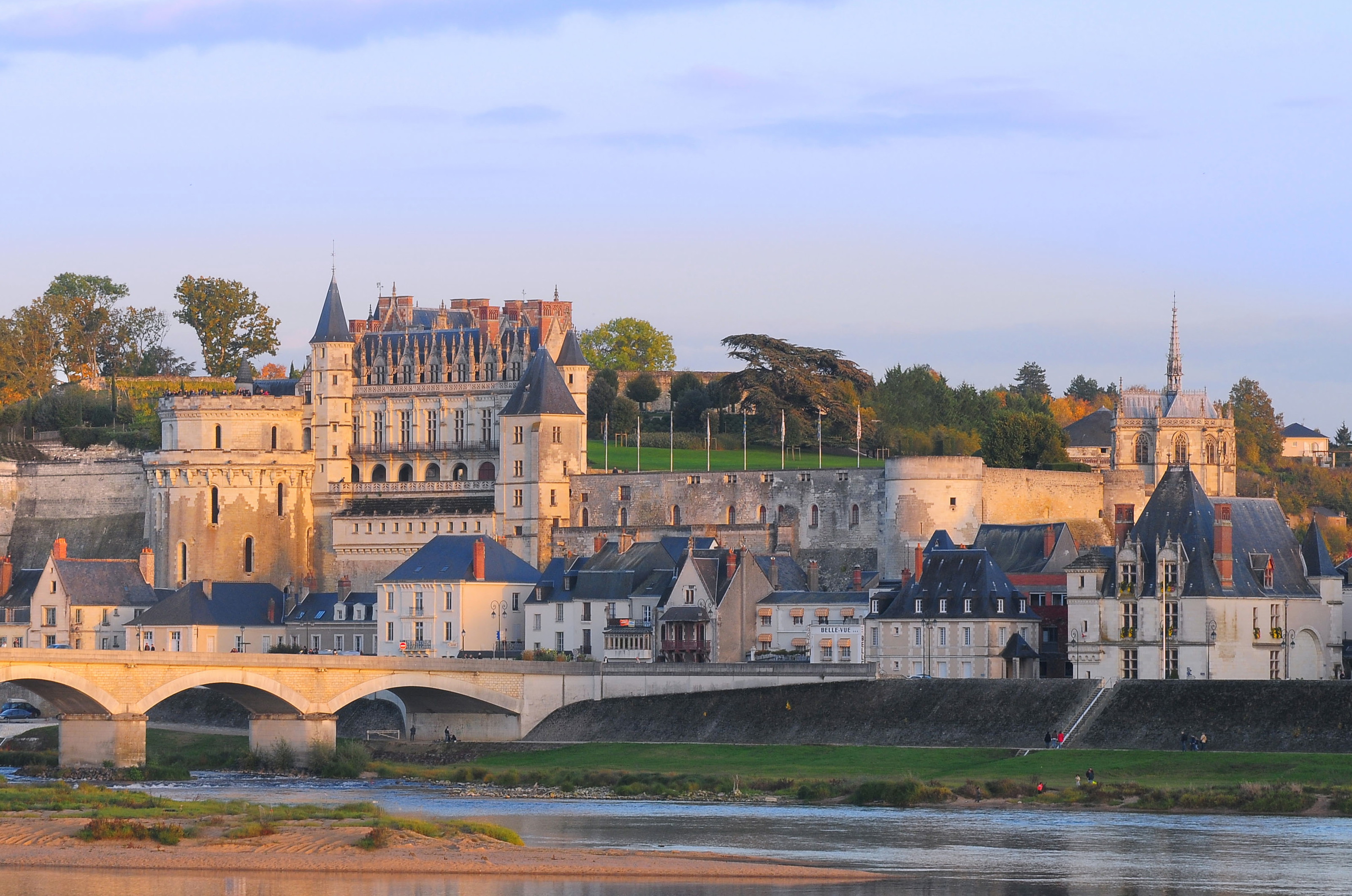 Visita guiada al castillo del Clos Lucé

El recorrido no estaría completo sin llevarte a conocer al genio en su Chateau du Clos Lucé, a solo unos pocos pasos del Castillo Real.
Aquí es donde da Vinci pasó los últimos tres años de su vida y pasó allí en 1519. Después de recorrer su dormitorio, oficina, sala de recepción y cocina, quédese asombrado en la Sala de Invenciones, donde se exhiben modelos de las máquinas más espectaculares de Leonardo.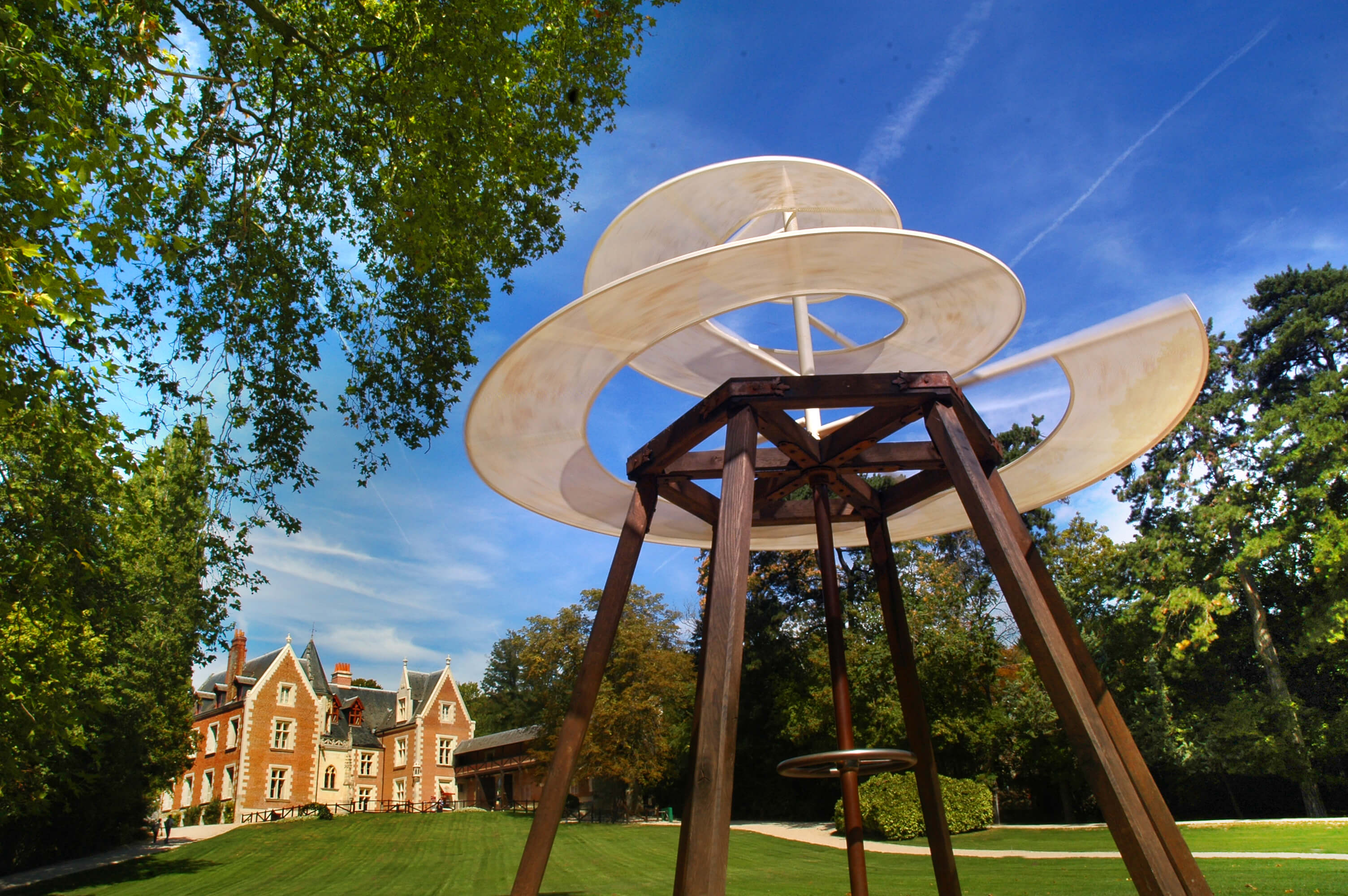 es a las 5:00 p.m. en la oficina de turismo de Amboise.
o 5:30 PM en la Oficina de Turismo de Tours


Este tour incluye

Transporte en una minivan cómodamente equipada
Una guía de habla inglesa
Entradas y visitas guiadas a los castillos del Loira de Amboise, Clos Lucé y Chenonceau
Una cata de vinos en bodega

Este tour no incluye

Gastos personales
Bebidas extra
Comida

Información Adicional

La recogida en el hotel está disponible a 15,00 € por persona (solo para hoteles ubicados en el Valle del Loira entre Amboise y Tours).
Excursiones de un día al Valle del Loira desde París (ahorre tiempo y dinero con el TGV).
Los recorridos están a solo 70 minutos de París en TGV, aquí está nuestra recomendación de horarios de trenes: Se le notificará en breve.
| | |
| --- | --- |
| Duración del tour | 1 día |
| Idioma | We authorize a maximum of 2 different languages per minivan. In that case, your guide will lead the tour in 2 languages. |
| Minivan | El transporte de esta excursión se realiza en un cómodo minibús de opciones completas. Máximo 8 pasajeros por minibús. |
| Children | Tarifa reducida para niños de menos de 12 años. Gratuidad para los niños de menos de 3 años. |
| Guide | This tour is escorted by an official Guide Interpreter. The guide gives you a tour of the monuments and presents you the history and architecture of the visited sites and towns. |
| Chateau | El tour incluye los tickets de entrada a los castillos mencionados en el programa. Evitarán todas las esperas y tendrán acceso directo a los monumentos con su guía. |
| Types of travel | Small group tours |
| Destinations | Loire Valley |
| Duration | 1 |
Experto en tours personalizados por toda Francia desde 2003 !
Le gusta este tour pero no quiere compartir el minibús con otros huéspedes? Tenemos el ajuste perfecto para usted! Disfrute de este tour en una base privada!
La exclusividad de un guía experto guía de habla hispana en la región.
Transporte privado en un minibús Mercedes confortable con todas las opciones.
Recogida y entrega complementaria en su hotel.
Nuestros guías no le darán una conferencia, sino que le llevará como un amigo y de una manera relajada, revelando un montón de anécdotas!
La garantía de tener un tour totalmente adaptado a su perfil, sus preguntas y sus preferencias!
Opiniones
Por
Mariana E.
(La Plata, Argentina) el 05 Abr. 2019
(

Tour 1 día Valle del Loira, 3 Castillos Chenonceau, Amboise, Lucé (da Vinci) y tour/degustación vinos Caves Ambacia (MAR y VIE)

)
:
Wonderful experience
I did the tour on Tuesday, April 2 with Audrey. The castles and the wine tasting was very good. I want to highlight the provision of Audrey, an exceptional guide. I had a problem with the train to get to tour and she was very kind in contemplating this inconvenience. I hope to return to France and be able to go on another trip with the company and Audrey. 100% recommendable!!!
Por
Amy M.
el 29 Marzo 2018
(

Tour 1 día Valle del Loira, 3 Castillos Chenonceau, Amboise, Lucé (da Vinci) y tour/degustación vinos Caves Ambacia (MAR y VIE)

)
:
Exceptional tour and guide
We had a tour yesterday in Loire valley with Simon from a moose to chambord and bloise and cheverny. I wanted to write to thank him. The tour was amazing!! We bought this vacation from a charity auction and your tour was part of the package. Today we did not have a tour and the hotel booked us for the day with another company. It was night and day. My kids were so bored. All day long they just kept saying it would be fun if Simon was there. We are leaving for Paris tomorrow and I wish he could tour us there! He is an exceptional guide and it was a perfect day. We have been around the world and are hard to please!!!
Por
Eun J.
el 25 Oct. 2017
(

Tour 1 día Valle del Loira, 3 Castillos Chenonceau, Amboise, Lucé (da Vinci) y tour/degustación vinos Caves Ambacia (MAR y VIE)

)
:
Tous était trop contente.
Le guide de voyage était très sympa et le repas de midi était très bon
Tour 1 día Valle del Loira, 3 Castillos Chenonceau, Amboise, Lucé (da Vinci) y tour/degustación vinos Caves Ambacia (MAR y VIE)
CHENONCEAU / AMBOISE / CLOS LUCÉ
Customers who bought this product also bought
Calificaciones y evaluaciones de los clientes