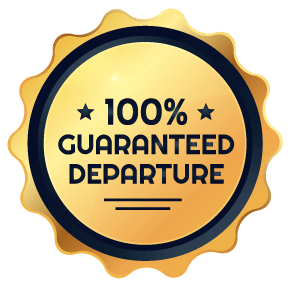 Visitas e degustações de vinhos em vinicolas.
Guia oficial, bilhetes de entrada sem filas.
3 dias de tour e 2 noites em hotel 4 estrelas em Tours.
Disponivel desde do dia 19 de Abril até o dia 30 de Outubro.
Tours diários disponíveis somente de Segunda a Sábado. Domingo, somente tours privados.
Blois, Cheverny e Chambord: Segundas e Quintas

Saída: 9h00min, do "Office de Tourisme" de Tours.
Visita guiada ao Castelo de Blois.
O Chateau de Blois é único pela sua combinação de quatro estilos arquitetônicos: Gótico, flamboyant, renascentista e clássico. Construído pelos condes de Blois, Louis XII, François I e Luís XIII, este castelo mantém a lembrança de muitos eventos históricos bastante conhecidos.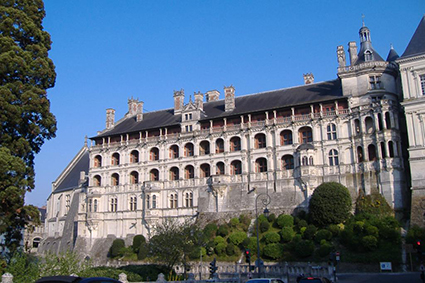 Visita e degustação de vinhos em uma vinicola organica local.
Aprecie uma degustação exclusiva e acolhedora dos vinhos Cheverny e Cour-Cheverny, os vinhos favoritos do rei François 1st em uma vinícola local. Vinhos do domínio e especialidades do terroir.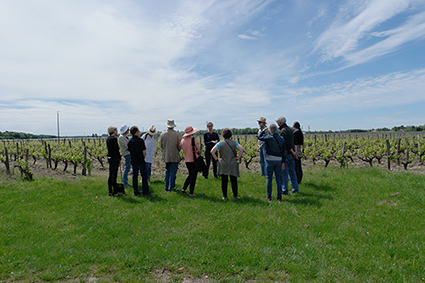 Almoço livre com as recomendações do seu guia.
Visita guiada ao Castelo de Cheverny.
Este castelo é propriedade da mesma família desde o século XIII. O Marquês Hurault de Vibraye, graças às mais belas mobílias do Vale do Loire, conseguiu dar calor e vida ao seu castelo. O castelo, que serviu de inspiração ao Moulinsart da famosa história em quadrinhos Tintin, também é famoso pela tradicional caça a cavalo e por seu canil com 100 cães de caça.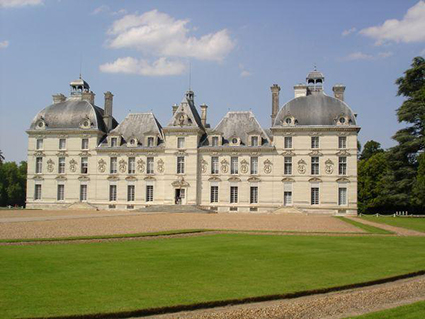 Visita guiada ao Castelo de Chambord.
Seguir para Chambord, uma grande reserva de caça nacional tão grande quanto a cidade de Paris. O Castelo de Chambord é um monumento único por sua arquitetura e proporções. Leonardo da Vinci provavelmente fez parte da concepção deste projeto. Com mais de 400 quartos e sua fantástica escada dupla espiral, Chambord é um dos destaques do Vale do Loire.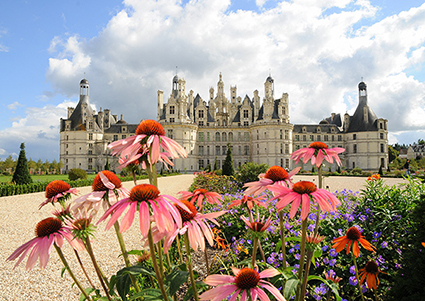 17h40min: seu guia retornará ao seu hotel em Tours.
Chenonceau, Castelo Real d'Amboise e Clos Lucé : Terças e Sextas


Saída: 8h50min no seu hotel em Tours ou 9h00min "Office de Tourisme" de Tours
Visita guiada ao Castelo de Chenonceau.
Arriving in the Loire Valley, you'll start your day tour touring the château de Chenonceau.
Também conhecido como "Castelo das Damas", foi construído em uma ponte sobre o rio Cher. É famoso pelas grandes figuras femininas que ali moraram (Diane de Poitiers, Catherine de Médicis…) e pela beleza de seus jardins Renascentistas.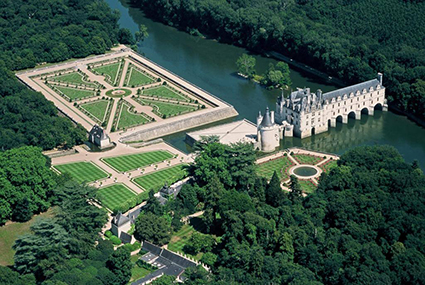 Tour e degustação com um especialista em vinhos amadurecidos vintage do Vale do Loire.
Pascal e sua equipa lhe recebe em sua adega, antiga pedreira de tufa calcária, para um tour seguido de degustação de 3 vinhos locais.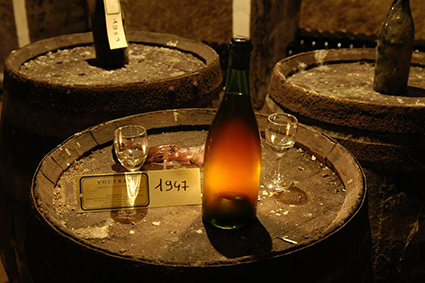 Almoço livre com recomendações do seu guia.
Visita guiada ao Castelo Real de Amboise.
Depois do almoço, você fará um tour pelo Castelo Real de Amboise, residência de Carlos VIII e do jovem Francisco d'Angoulème, futuro Francisco I. Neste maravilhoso castelo é possível ver um exemplo perfeito da mudança do Gótico para o Renascimento - a Capela Saint Hubert, que hoje abriga o túmulo de Leonardo da Vinci.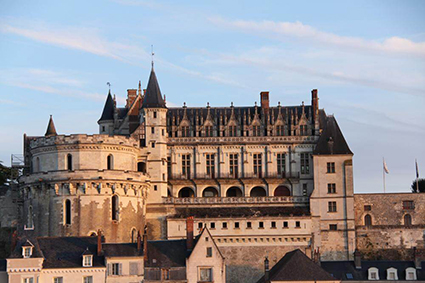 Visita guiada ao Castelo do Clos Lucé.
Completando o passeio, nós o levaremos ao encontro das genialidades de Da Vinci. Foi neste castelo que Leonardo passou os últimos anos de sua vida, falecendo em 1519. Após uma turnê pelo quarto, escritório, sala e cozinha, você encontrará um salão onde estão expostos os modelos das invenções de Leonardo.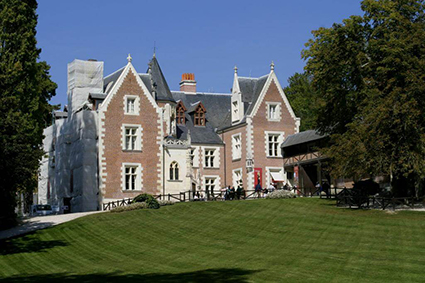 17h40min: seu guia retornará ao seu hotel em Tours.


Azay le Rideau, Langeais, Villandry : Quartas e Sabados
Saída: 9h30min "Office de Tourisme" de Tours ou 9h40min no seu hotel em Tours
Visita guiada ao castelo de Azay le Rideau.
Começamos o dia com o tour guiado pelo Castelo de Azay le Rideau, uma das mais puras joias da arquitetura Renascentista no Vale do Loire. Criado pelo tesoureiro do rei, Monsieur Gilles Berthelot, o castelo está delicadamente localizado em uma ilha no rio Indre, e ainda brilha hoje graças à leveza e equilíbrio de suas janelas adornadas, torres cônicas pontiagudas e sobretudo sua elegante escadaria.
Nós não deixaremos de admirar o castelo sob todos os ângulos com um pequeno passeio em torno do jardim de estilo Inglês, uma joia verde considerada hoje como um dos mais belos jardins em Touraine.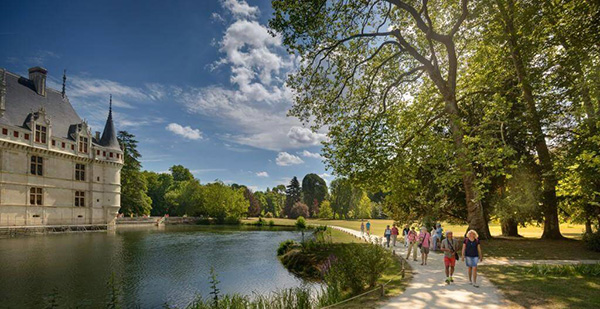 Degustação de vinhos em um domínio local orgânico.
As videiras desta propriedade estão idealmente espalhadas por todo o terroir coberto pela denominação, desde as margens de cascalho ao longo do rio Loire até os solos de argila, calcário e sílica (mineral) das colinas com vista para o vale.
Os vinhos tintos e rosés produzidos no domínio são apresentados sob a denominação «Bourgueil» AOC. Eles provêm 100% da uva «Cabernet Franc», introduzida pelos monges da Abadia no século XI.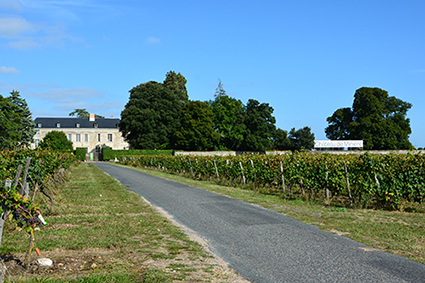 Almoço livre com as recomendações do seu guia.
Visita guiada ao castelo de Langeais.
Melhor reconstituição da vida cotidiana na Idade Média, o castelo real de Langeais, construído sob o rei Luís XI, foi palco do casamento do rei Carlos VIII e Anne da Bretanha. Nos espetaculares salões de banquetes e casamentos, você descobrirá incríveis conjuntos originais de tapeçarias e móveis.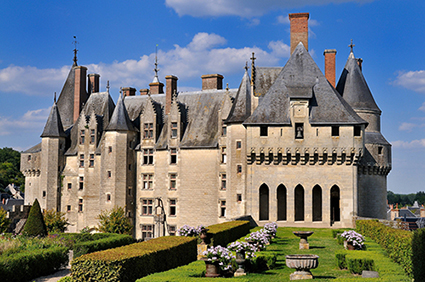 Visita guiada a um dos mais espetaculares jardins de Touraine, Villandry.
Por sua diversidade e originalidade (Jardim do Amor, Hortas, jardins Aromático e Medicinal, Água e o novíssimo Jardim do Sol) e pelo seu tamanho (15 hectares, 1150 tílias), Villandry é imperdível. Com o seu guia, aprenda a linguagem de um jardim medieval e renascentista e descubra o poder do tomilho e do manjericão em sua saúde.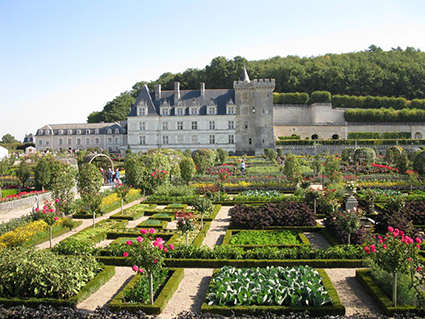 17h40min: o guia retornará ao "Office de Tourisme" de Tours
SEU HOTEL EM TOURS PARA 2 NOITES
Check in at your hotel**** - quarto duplo.
Este hotel localiza-se no centro, em uma moderna área comercial de bom gosto, a um kilômetro da cidade histórica. É o endereço de maior prestígio na cidade de Tours desde 1864. Além do seu rico passado histórico, pode-se observar nas imagens que o hotel oferece todo o conforto de um grande hotel, consagrado como melhor na tradicional hospitalidade e elegância "a la Française".
Os prestadores mencionados neste passeio estão sujeitos a alterações de acordo com a disponibilidade no momento da reserva. Caso um prestador não estar disponivél, oferecemos alternativa de mesmo nível.

Tours é a maior cidade do Vale do Loire e é a sua capital. Localizada no coração da região, é a melhor base para passear. Historica e arquitetonicamente falando, é um dos berços do Renascimento francês. Passeie pela área conhecida como "Old Tours", ruas de pedestres e suas inúmeras casas com estrutura de madeira do século XV e XVI, o famoso lugar Plumereau, Carlos Magno Tower, Saint-Martin colegiada, e a nova Basílica Saint-Martin. Ande pelo fabuloso mercado de Tours, o maior mercado de alimentos no Vale do Loire. Mercado coberto, aberto às quartas-feiras e sábados. Descubra os nossos vinhos, queijos, nossas frutas, legumes, carnes locais (charcutaria) e peixes.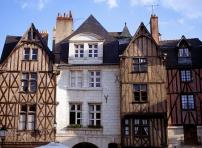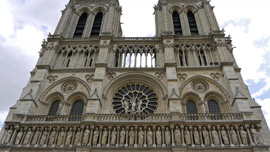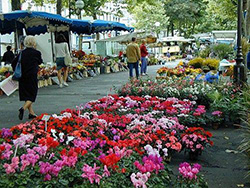 O que está incluído?
Transporte em um confortável microbus, guia* privado falando inglês e espanhol, bilhetes de entrada para os castelos de Chenonceau, Amboise, Clos Lucé, Blois, Chambord, Cheverny, Azay le Rideau, Villandry e seus jardins e Langeais, visita e degustação a adegas (Vouvray, Cheverny, Azay le Rideau), duas noites com café da manhã em um hotel 4 estrelas, taxas incluídas.
8 passageiros máximo por veículo.
*Para saber a disponibilidade de guia em Português, gentileza entrar em contato antes de efetuar a reserva.
O que não está incluído?
Despesas pessoais e extras, almoços, gorjetas e jantares.
| | |
| --- | --- |
| Duración del tour | 3 días |
| Idioma | Autorizamos un máximo de 2 idiomas diferentes por minivan. En ese caso, su guía dirigirá el recorrido en 2 idiomas. |
| Hotel address | Hôtel de l'Univers**** - 5 Boulevard Heurteloup, 37000 Tours, France (+33 2 47 05 37 12) |
| Minivan | El transporte de esta excursión se realiza en un cómodo minibús de opciones completas. Máximo 8 pasajeros por minibús. |
| Guide | This tour is escorted by an official Guide Interpreter. The guide gives you a tour of the monuments and presents you the history and architecture of the visited sites and towns. |
| Chateau | El tour incluye los tickets de entrada a los castillos mencionados en el programa. Evitarán todas las esperas y tendrán acceso directo a los monumentos con su guía. |
| Types of travel | Small group packages |
| Destinations | Loire Valley |
| Duration | 3 |
Experto en tours personalizados por toda Francia desde 2003 !
Le gusta este tour pero no quiere compartir el minibús con otros huéspedes? Tenemos el ajuste perfecto para usted! Disfrute de este tour en una base privada!
La exclusividad de un guía experto guía de habla hispana en la región.
Transporte privado en un minibús Mercedes confortable con todas las opciones.
Recogida y entrega complementaria en su hotel.
Nuestros guías no le darán una conferencia, sino que le llevará como un amigo y de una manera relajada, revelando un montón de anécdotas!
La garantía de tener un tour totalmente adaptado a su perfil, sus preguntas y sus preferencias!
Opiniones
Por
Kim C.
el 22 Mayo 2019
(

Valle del Loira Super tour Comfort, 3 Dias y 2 Noches en un hotel 4* en el centro de Tours

)
:
Beautiful tour and guides
Loire Valley Super stay Comfort, 3 Day Tours and 2 nights in 4* hotel in Tours. My daughter and I took this tour a few weeks ago, this tour was the highlight of our holiday in France. Our guides Audrey and Vincent were wonderful, we really enjoyed learning so much history of France and had so much fun. We would both highly recommend these tours and guides.
Kim and Clare from Australia
Por
Jasveena S.
el 26 Oct. 2018
(

Valle del Loira Super tour Comfort, 3 Dias y 2 Noches en un hotel 4* en el centro de Tours

)
:
Amazing holiday
Bonjour,

Last week, my mother, sister and I had the amazing holiday during our tour of the Loire Valley.

I would like to personally write to the agency to bring to attention how wonderful our guide Veronique Villalba was.

We started the tour as soon we arrived in Tours - after waking up at 5am to catch the train from Paris - yet because of Veronique's passion and enthusiasm, we were able to forget about our tiredness and focus on nothing but the fantastic castles.

I especially liked how at each castle Veronique made sure that we had free time to wander around and really absorb the grandeur and beauty the castle had to offer. This was only possible due to her amazing schedule and time management - as she was always on time! I would also like to add that she went the extra mile to give us extra information about each castle, their layout and the history of the French royals. Having studied history, my sister and I both found this very interesting.

Overall, Veronique really made our experience a great one and we all enjoyed her company.

I would like to thank the agency for giving us such an amazing guide, and because of this I will be sure to not only recommend the tour to friends, but will likely be taking another tour by France Intense the next time I am in France.

Merci beaucoup!
Valle del Loira Super tour Comfort, 3 Dias y 2 Noches en un hotel 4* en el centro de Tours
Calificaciones y evaluaciones de los clientes