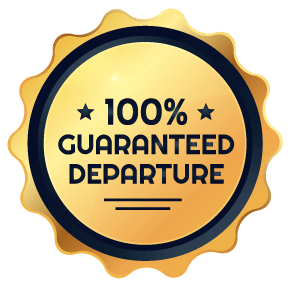 Registered guide, entrance fees.
Available from April 14th to October 31st.
Este tour so esta disponivel em Frances ou em Ingles. Possibilidade de tour privado em Português ou em Espanhol segundo as disponibilidades.
DIVINE DAY TOUR
09.30 am: Beaune Tourist Office. (From Tuesday to Saturday).
Our professional guide is an expert in Burgundy wines, gastronomy and history. With his knowledge and passion for Burgundy, he will answer to all your unanswered questions. Highly personable, your guide will make you discover in a friendly, relaxing and fun way all the secrets of the region. No stone will be leaving unturned!! And, no worries, you don't need to be an expert in wine to enjoy this tour!!
Scenic drive through the beautiful villages of Côte de Beaune: Pommard, Volnay, and Meursault, and through the Grands crus roads, via Puligny-Montrachet and Chassagne-Montrachet. Sightseeing of the famous Bâtard-Montrachet, Montrachet, Bienvenues-Bâtard-Montrachet and Chevalier-Montrachet. Welcome to the spirit of France.
While we are in the vineyards we will give you a clear and entertaining presentation of the difference between the appellations "Village, 1er Cru and Grand Crus". Here the Chardonnay is at its best!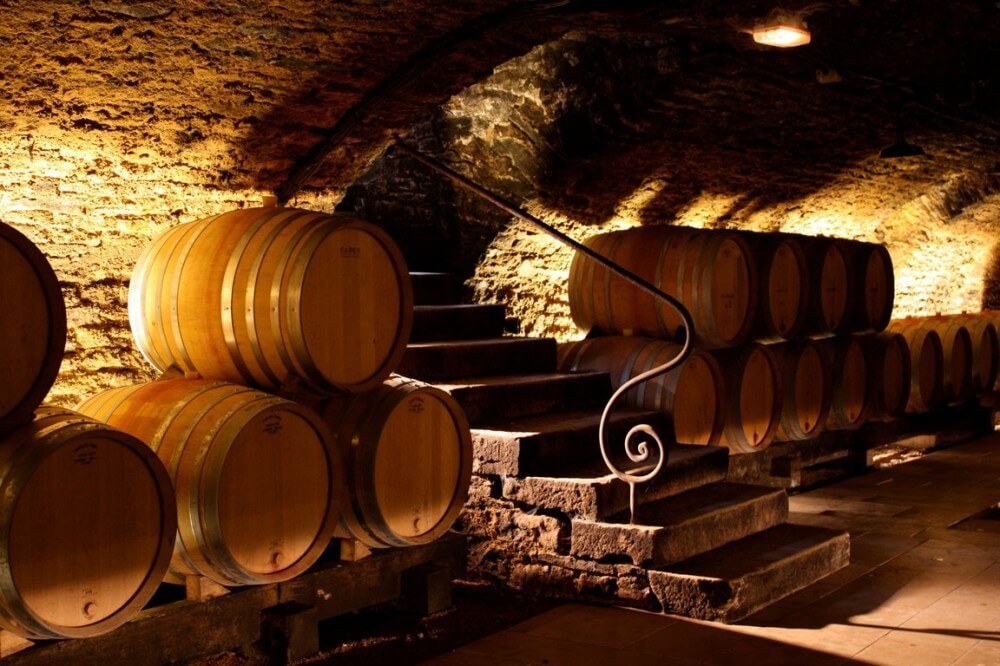 Tour and wine tasting in a local domain in Beaune.
Discover an estate situated in the heart of Beaune. With the owner, you will taste white wines such as Saint-Aubin, Meursault 1er cru "les Charmes" or the famous Grand cru Corton –Charlemagne.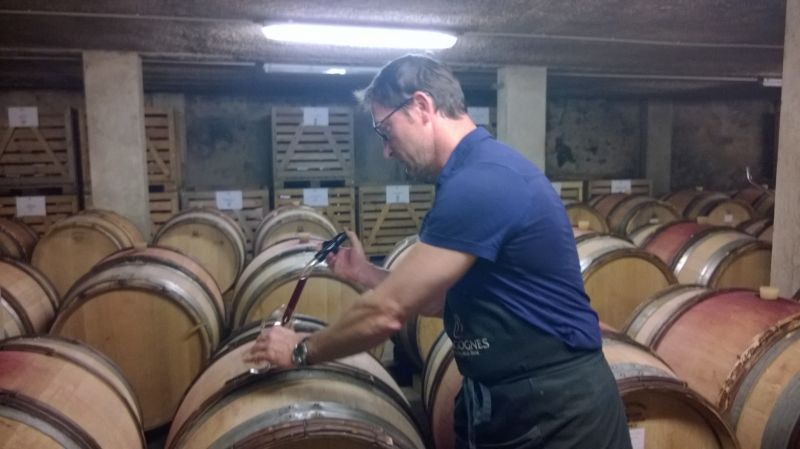 Lunch at leisure upon your guide's suggestions in Beaune.
Route des Grands Crus.
Sightseeing along the Grands Crus road and stop at the famous Romanée-Conti. Considered as the most prestigious name of Burgundy, this plot of 1, 8 hectares produces the most expensive wine of the world.
Picturesque drive along the Côte de Nuits through the villages of Nuits-Saint-Georges, Vosne-Romanée and Vougeot. Discover the "Champs-Elysées" of Burgundy. We will take advantage of being in those prestigious vineyards to explain the Terroir and the different steps needed along the year to harvest the best Pinot Noir possible. L'expression du Terroir".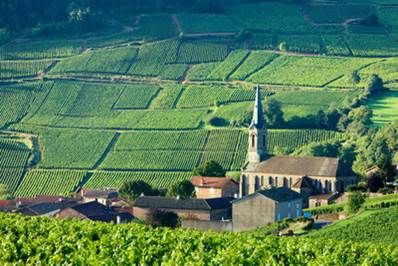 Guided tour of the Château du Clos de Vougeot.
Founded in 1098 by the monks of the abbey of Cîteaux, the vineyard of the Clos de Vougeot represents more than 50 hectares of vines owned today by more than 80 different owners. Its wine is one of the most famous Grands crus of Burgundy. Today, the castle welcomes the different "chapitres" (dinners) of the Confrérie des Chevaliers du Tastevin (the Brotherhood of the Knights of Tastevin).

Tour and wine tasting in a local domain around Nuits-Saint-Georges.
In the heart of the town which gave its name to the Côte de Nuits, you will discover a new estate. Through this tour, you will learn the different techniques of winemaking which give these wines of exception!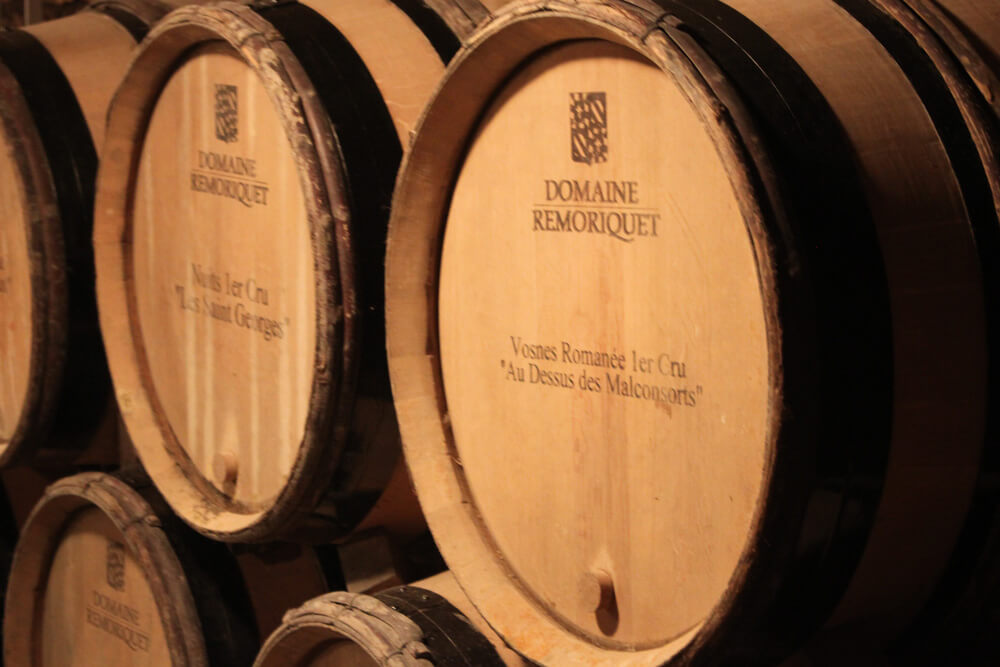 Drop-off: 05:30 PM at Beaune Tourist Office
This tour includes
Tasting 10 wines: Village, Premiers and 2 Grands Crus Wines, Tour and wine tasting in a local domain in Beaune, Lunch at leisure upon your guide's suggestions in Beaune, Route des Grands Crus, Guided tour of the Clos Vougeot, Tour and wine tasting in a local domain around Nuits-Saint-Georges, Drop off.
Providers are subject to change according to their availability upon reservation. Should they not be available, we will offer you alternatives of same standard.
This tour does not include
Other drinks, meals, extras, personal expenses, pick up at your hotel in Beaune area (15,00 € per person)
| | |
| --- | --- |
| Duração do tour | 1 dia |
| Tipo de tour | Pequenos grupos |
| Língua | Autorizamos no máximo 2 idiomas diferentes por minivan. Nesse caso, seu guia conduzirá o passeio em 2 idiomas. |
| Van | O transporte desta excursão é operado em um microônibus com opções completas e confortáveis. Máximo 8 passageiros por van. |
| Crianças | Preço reduzido para crianças menores de 12 anos. Gratuito para crianças menores de 3 anos de idade. |
| Guia | This tour is escorted by an official Guide Interpreter. The guide gives you a tour of the monuments and presents you the history and architecture of the visited sites and towns. |
| Types of travel | Small group tours |
| Destinations | Burgundy |
| Duration | 1 |

Especialista em roteiros personalizados em toda a França desde 2003 !
Você gosta de este roteiro, mas não deseja compartilhar o microônibus com outros hóspedes? Temos o ajuste perfeito para você! Aproveite esse roteiro numa base privada!
Exclusividade de um motorista guia que fale português.
Transporte particular em um microônibus Mercedes confortável com todas as opções.
Colheita e entrega complementar no seu hotel.
Nossos guias não vai lhe dar uma palestra, mas ele vai levá-lo como um amigo e de uma forma descontraída, revelando muitas anedotas! A garantia de ter um tour totalmente adaptado ao seu perfil, suas dúvidas e as suas preferências!
Tour de um dia em Borgonha - Divine Day Tour - Degustação de 10 vinhos - de Segunda até Domingo
DIVINE DAY TOUR
09.30 am: Beaune Tourist Office. (From Monday to Sunday).
Customer ratings and reviews
Nobody has posted a review yet